Wondering what you should make for Thanksgiving or Christmas dinner for two? Here are 31 easy holiday recipes for two including main dishes, sides, and desserts. These also work great for your New Year's Eve dinner for two.
If it's just you and your significant other, roommate or bestie this year, you can still have all the foods and flavors of a traditional Thanksgiving feast.
These scaled-down small batch recipes allow you to serve up all your favorite holiday dishes, without having to cook for an army or have tons of leftovers.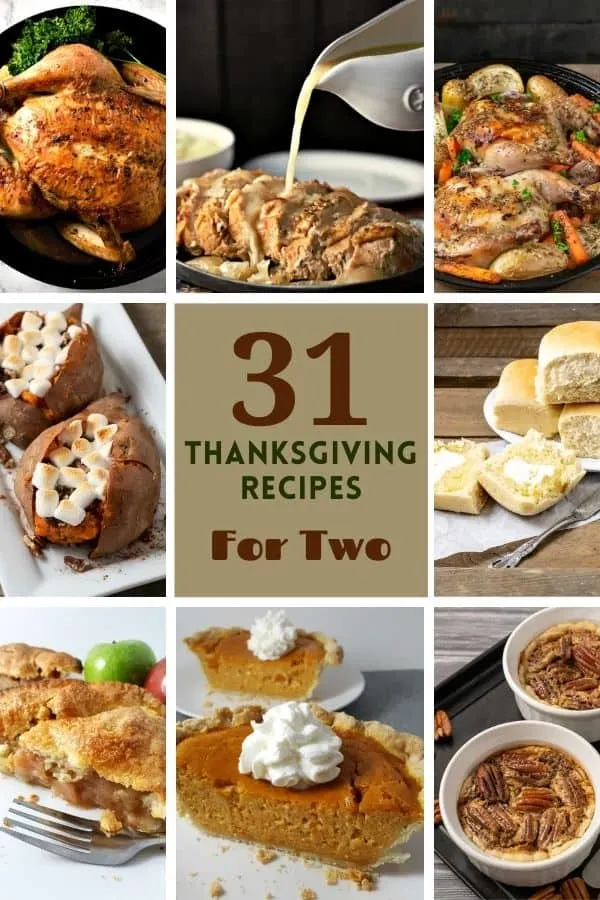 Holiday Main Dishes for Two
Holiday Side Dishes for Two