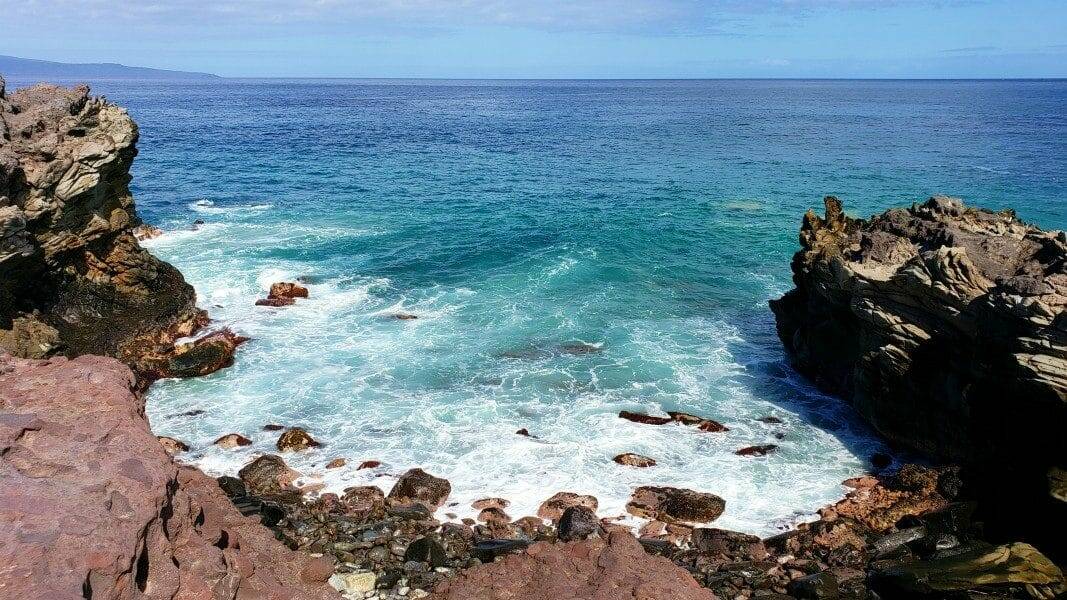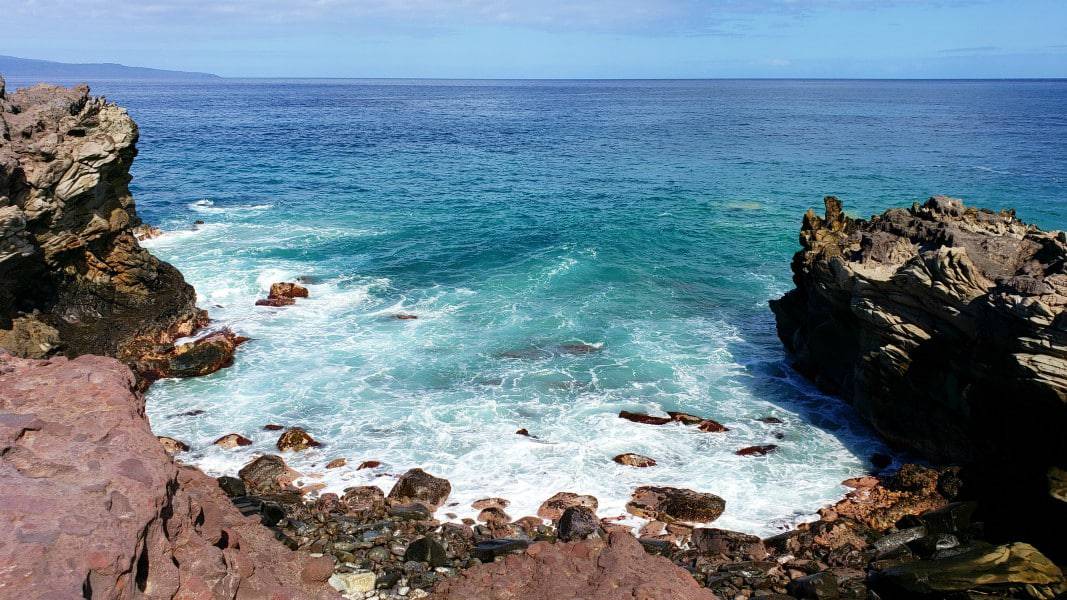 In January of 2019 I was blessed to be able travel to Maui, Hawaii with my two sisters and my best friend. Best Girl's Trip Ever! This was my 4th trip back to Hawaii and my 2nd time going to Maui. Hawaii is addicting so if you've never been there, be forewarned. You will want to go back again and again. One couple we met during out trip had been there 14 times and another man was on his 30th trip. Vacation goals!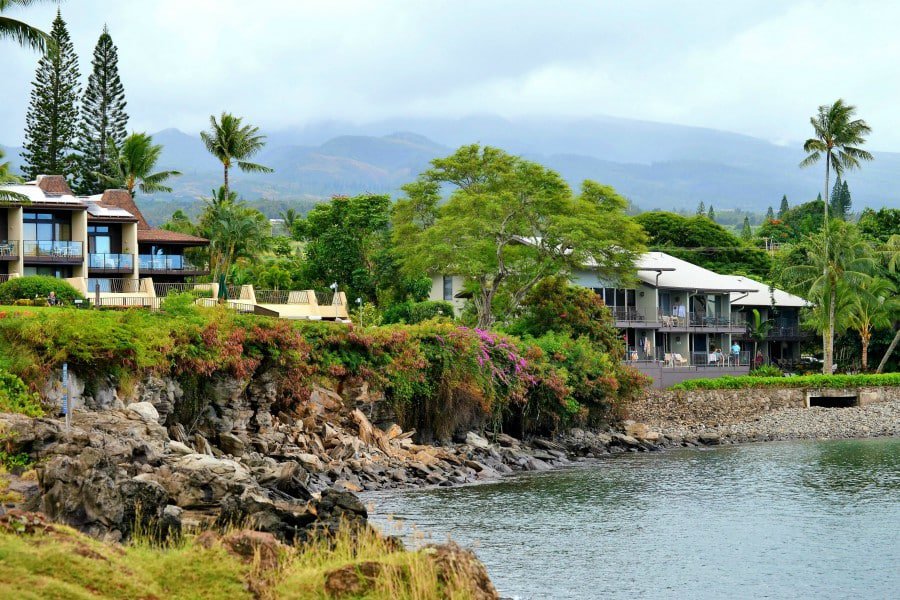 While I normally blog about recipes for two, this post has special meaning to me. I began blogging in March of 2017 and was basically working full time hours on it with zero pay for many months. In November of 2017 I qualified to join the ad network Mediavine. They require at least 25,000 sessions to your blog per month (not pageviews). Once I hit that magic number I applied to join.
Mediavine is a full-service ad representation company that places advertisements on websites. With ads on my website I am able to earn an income while the content on my site remains free for everyone to view. It took me about 6 months after joining Mediavine to officially say my income from them had reached "full time job" level.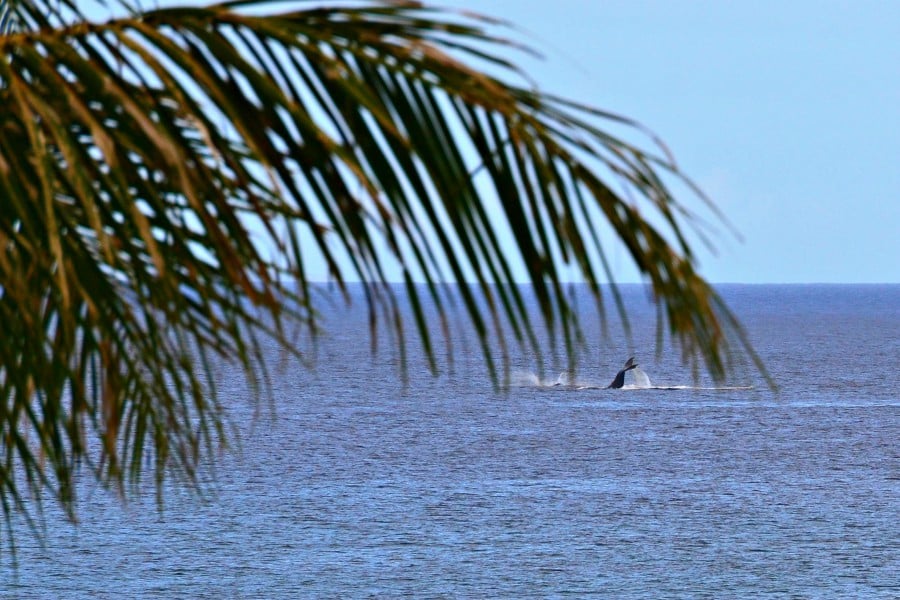 I feel incredibly blessed to be able to earn a full time income while doing this kind of job. It's a dream come true for sure! I decided to use some of my income and bless others with it. I was able to pay for the entire 2 bedroom, 2 bathroom, upscale condo for 4 people for 7 nights/8 days. I was also able to provide the flights for all 4 of us including upgrading to Main Cabin Extra seating for all of the flights. The other 3 girls only had to bring their own spending money and split the cost of the car rental.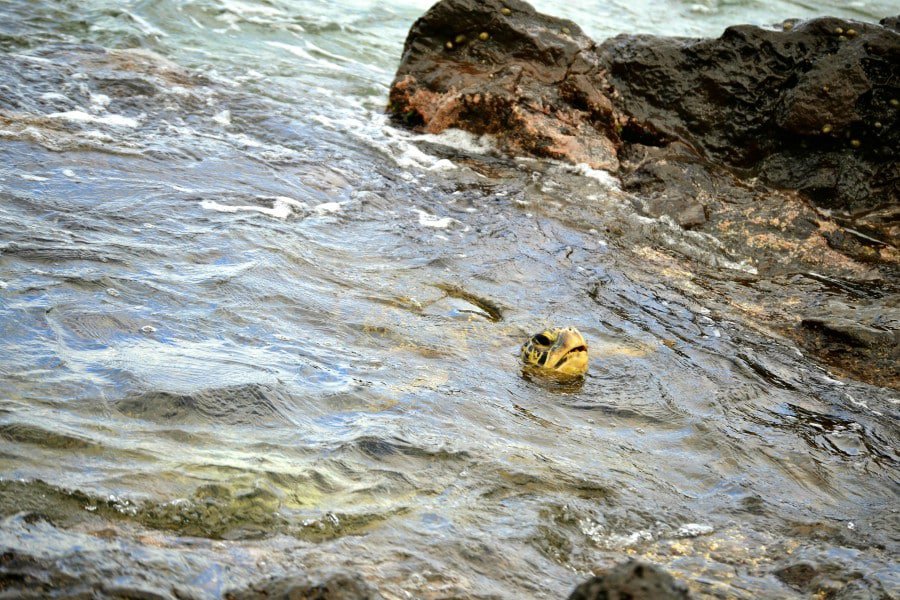 What a blessing it was to be able to do that for 3 other people and see the pure joy on their faces as they experienced Maui. Thank you Mediavine, you guys rock! (I receive no compensation for this endorsement; I just love being a part of this network that much. In fact, none of this post is sponsored. All opinions, reviews, and recommendations are truly my own.)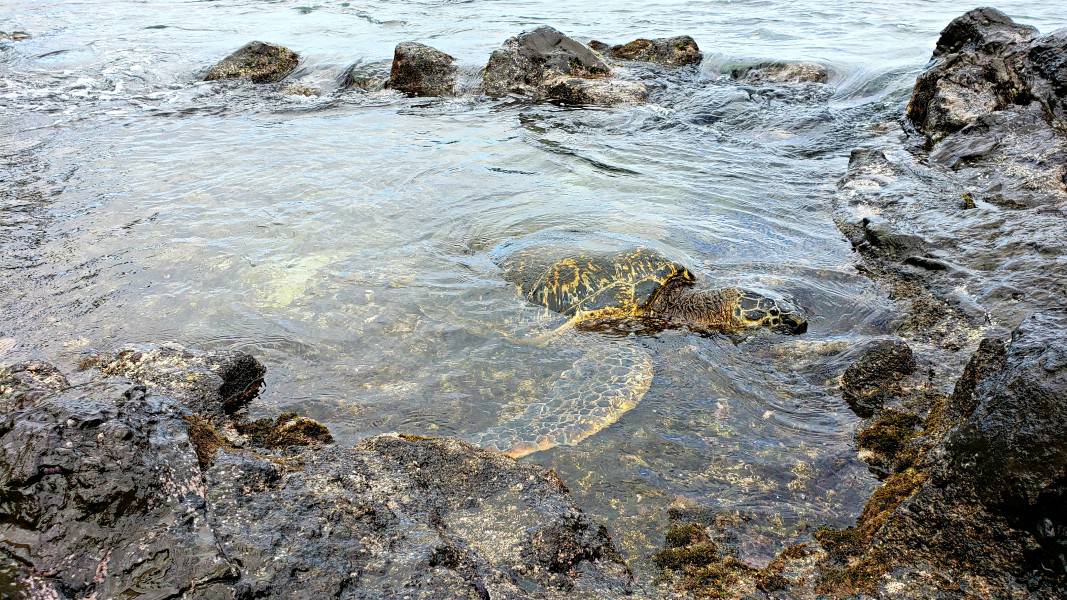 Day 1 – Jan 11
Arrived at our condo – I found a beautiful privately owned condo through VRBO that was located in the Napili Point Resort. Our condo had gorgeous wide open ocean views. If you go to Hawaii, spring for the ocean front condo or room, it's totally worth it!
Dollie's Pub and Café – nice inexpensive pub/diner style dinner on our first night in Hawaii.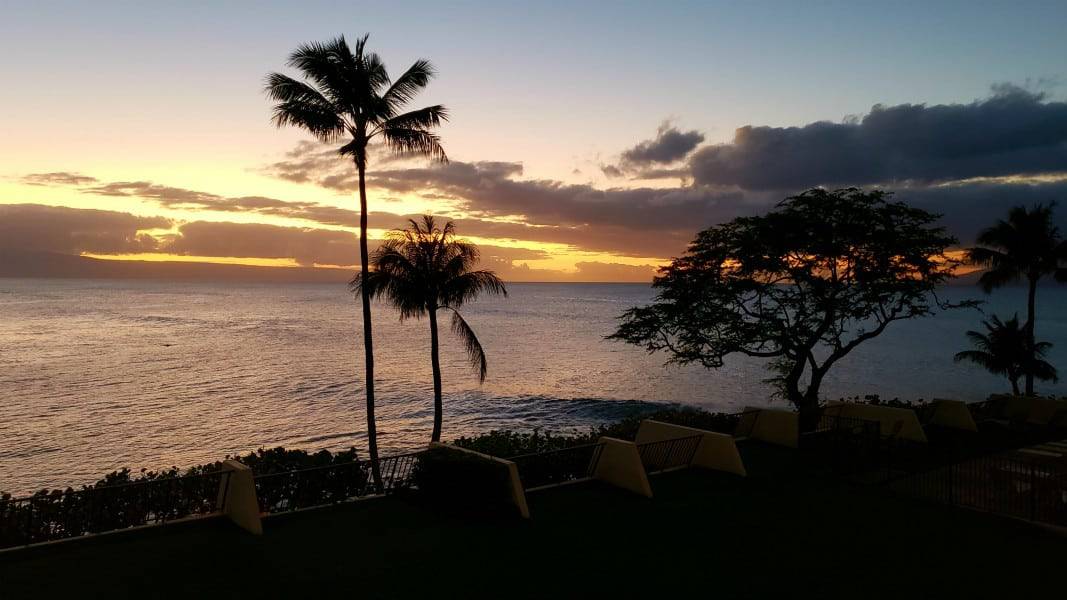 Day 2 – Jan 12
Whale watching from our own lanai – awesome!
Explored the water's edge around our resort where we found a sea turtle feeding in a tide pool
Bubba Gump Shrimp Co. in Lahaina for lunch with ocean front dining and tropical cocktails. Great food, great service
Souvenir shopping up and down Front Street in Lahaina
Visited the giant banyan tree in the Lahaina courthouse square – This tree is massive! It has grown to a height of about 60 feet and has rooted into 16 major trunks, apart from the main trunk, with the canopy spread over an area of about 2/3rds of an acre.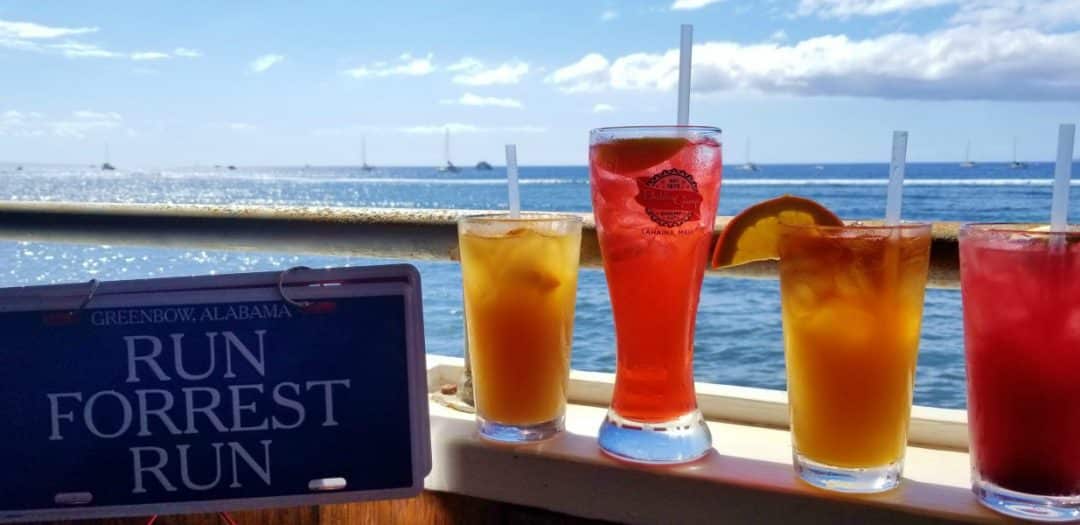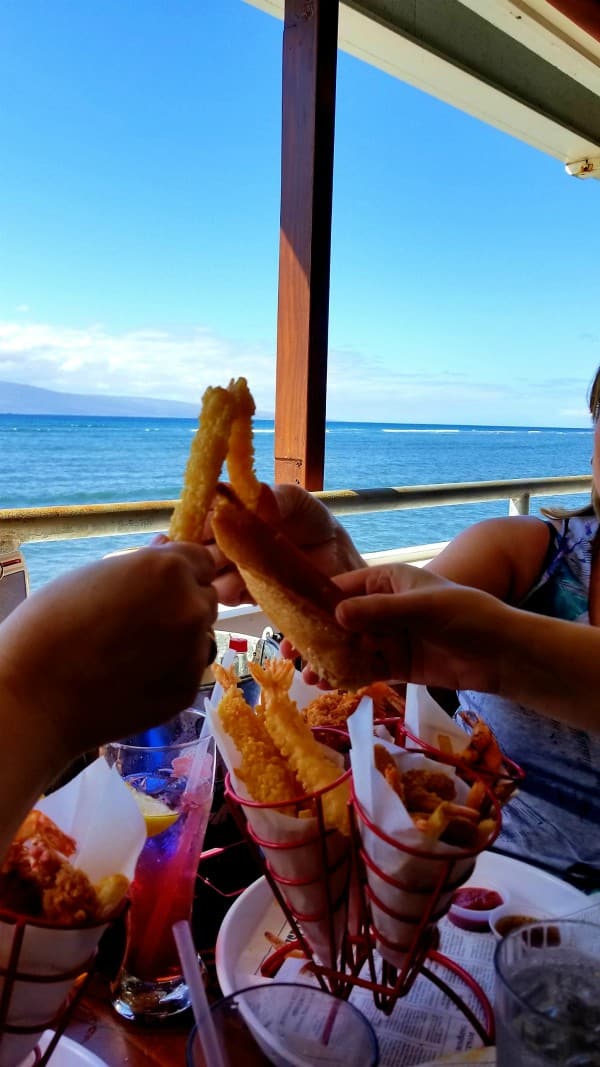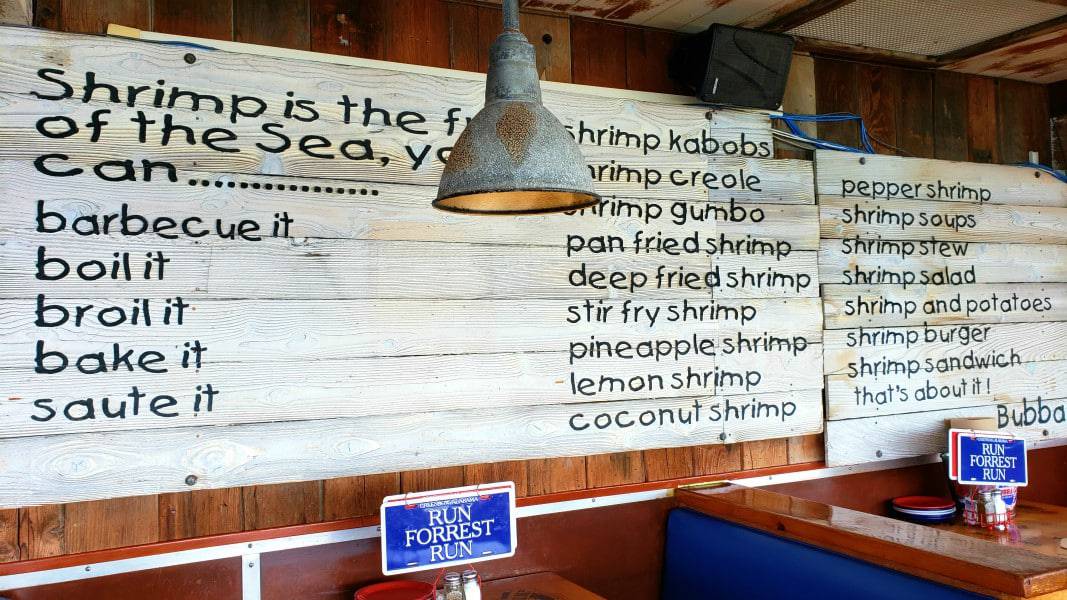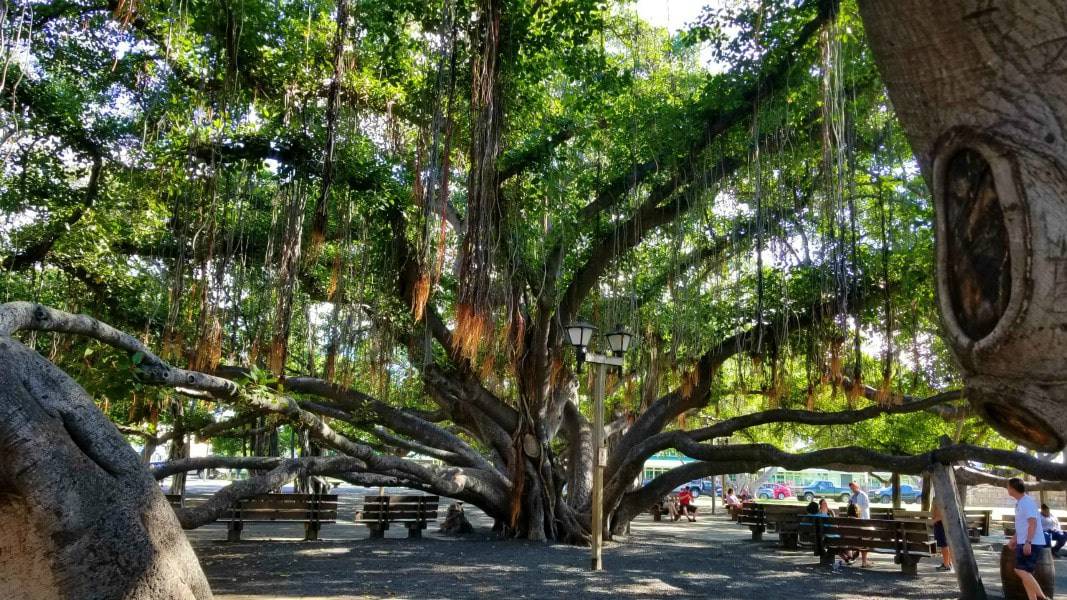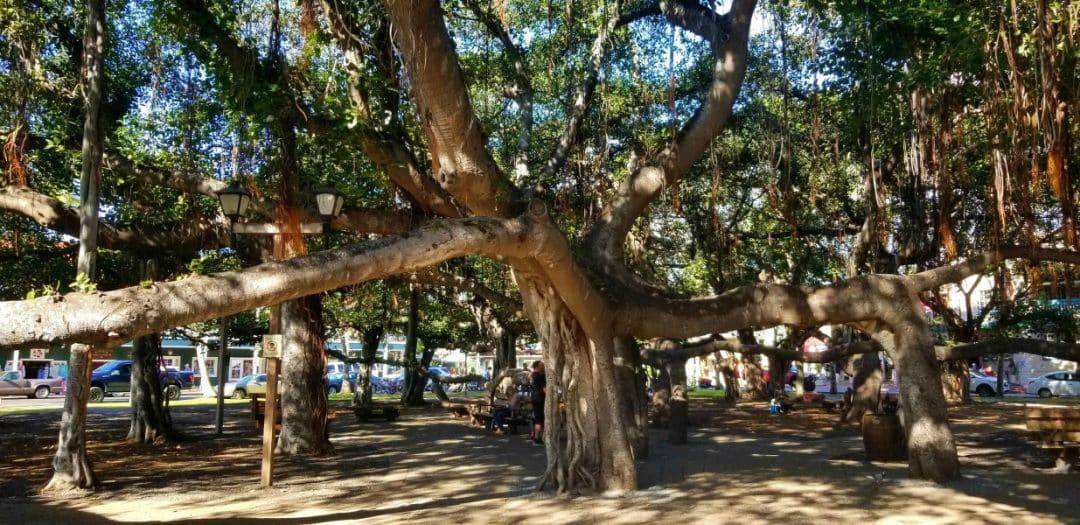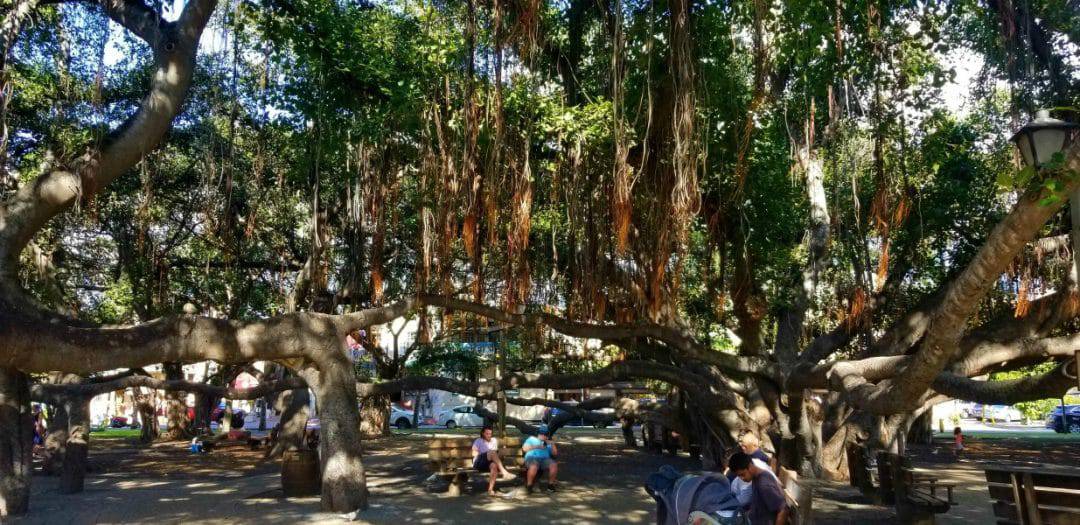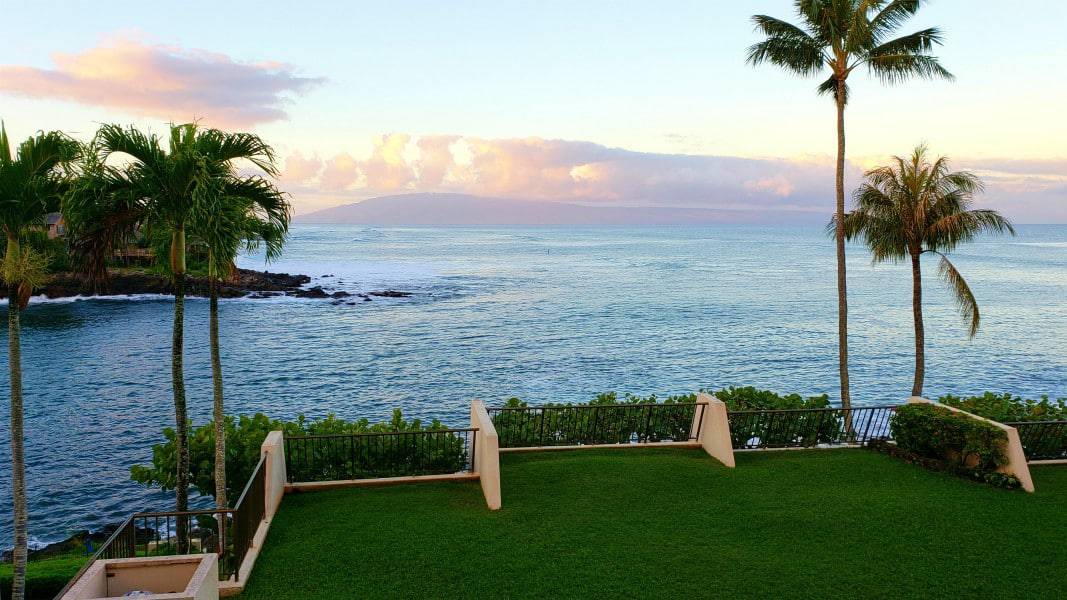 Day 3 – Jan 13
The girls even convinced me to cook on this trip. We enjoyed my Breakfast Crunchwraps with a view!
Snorkeling in Honokeana Cove which is the bay right in front of our condo view. It is very precarious to get in and out but we had an awesome sea turtle encounter.
Kapalua Coastal Trail – This trail runs along the ocean's edge throughout Kapalua Resort and runs north from Kapalua Bay Beach, across the sand dunes at Oneloa bay, through the Ritz-Carlton to the popular D.T.Fleming Beach Park.
Snorkeling and beach time at Kapalua Beach
Penguins – We had to stop in and see the live penguins in the lobby of the Hyatt Regency Maui Resort in Kaanapali.
Kimo's – This restaurant came highly recommended to us as a fine dining experience and did not disappoint. We had an ocean front table and I enjoyed a big hunk of prime rib. The four of us shared a large slice of Hula pie which Kimo's is famous for. Delicious!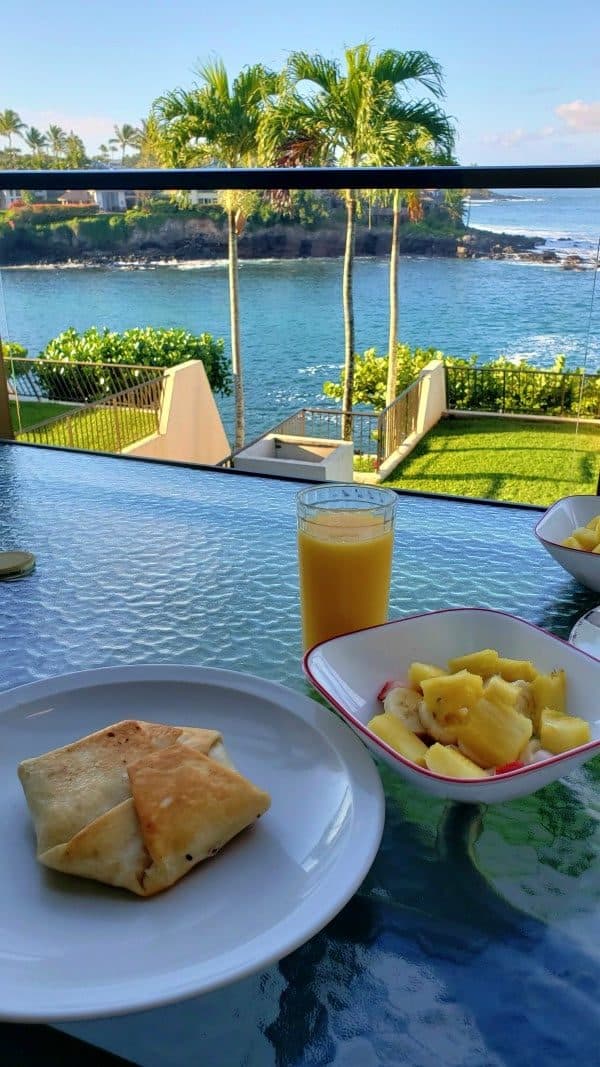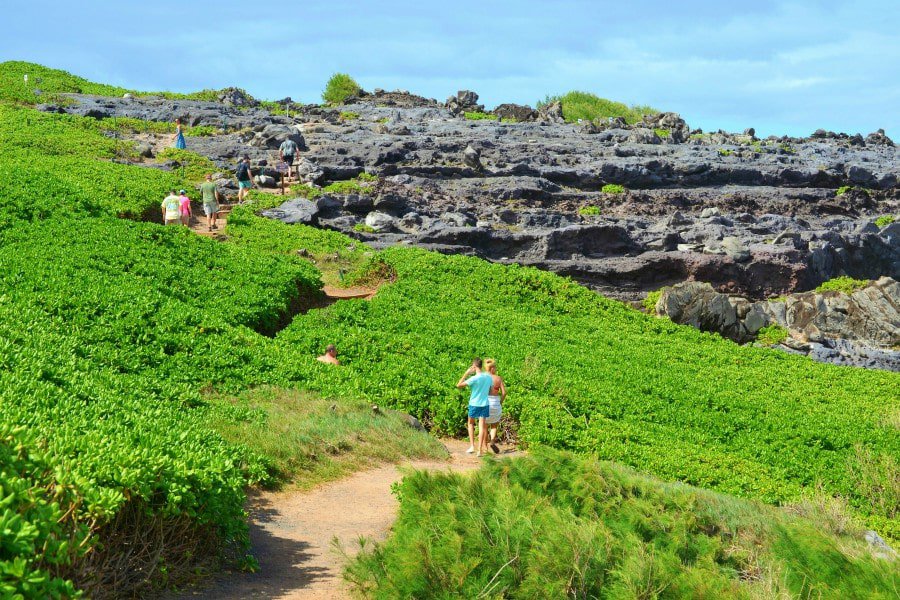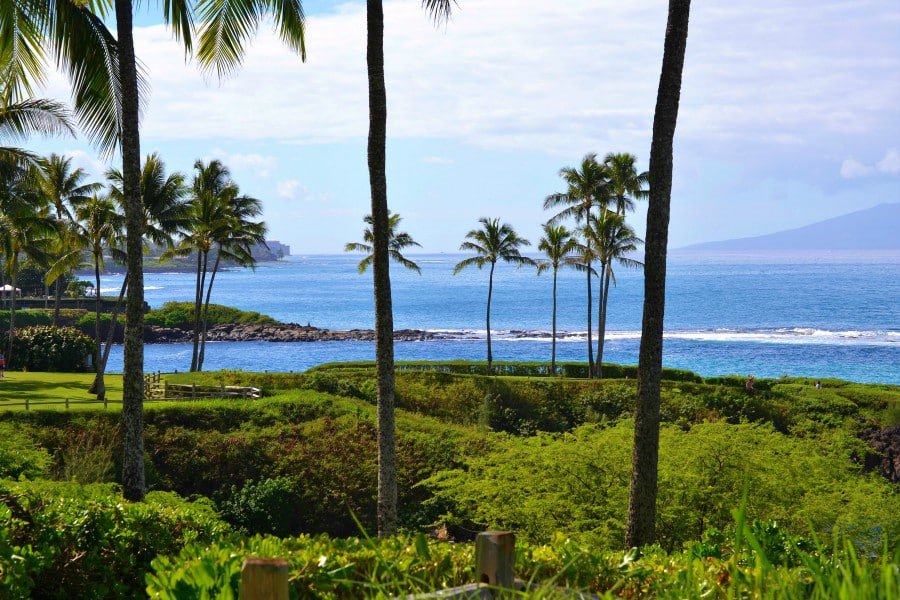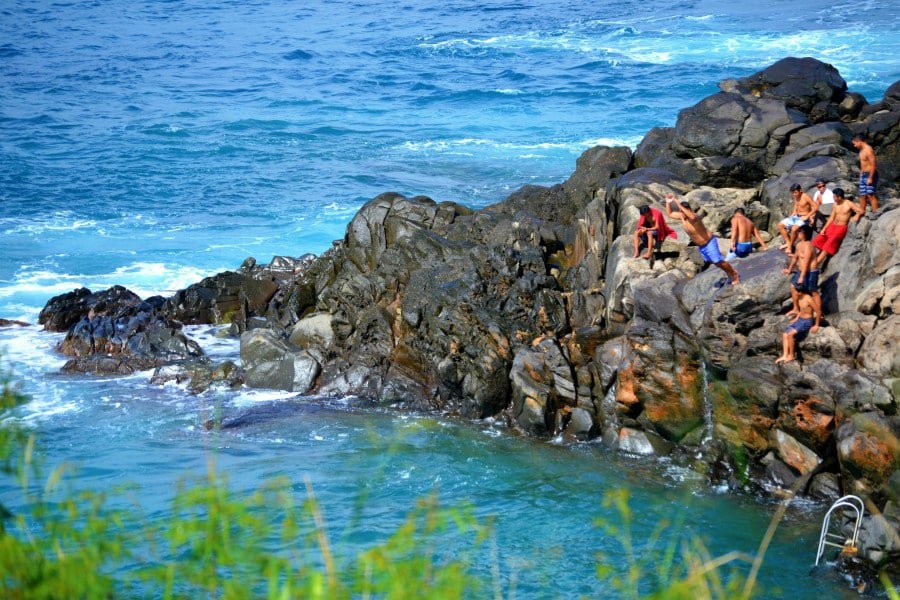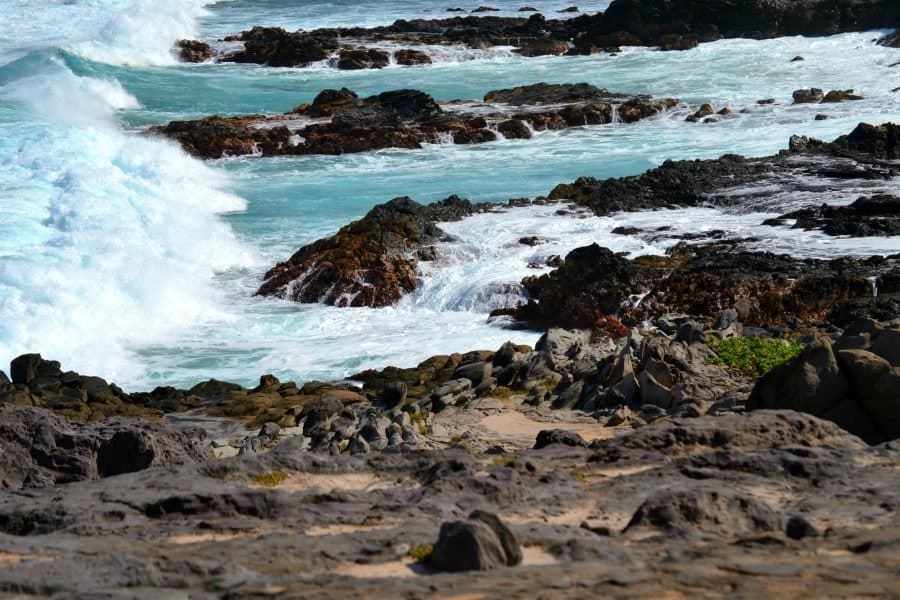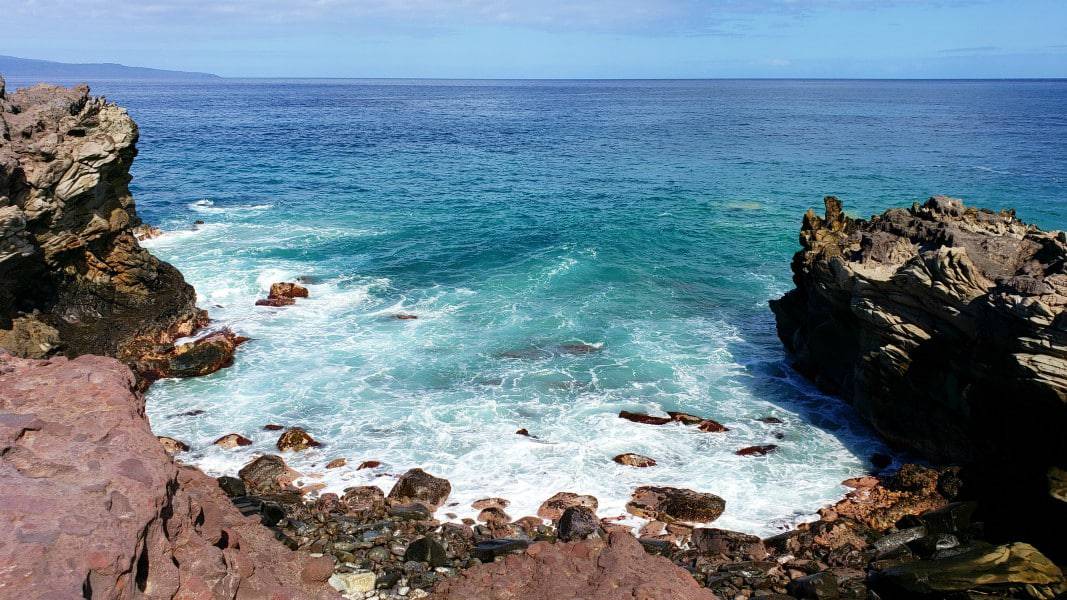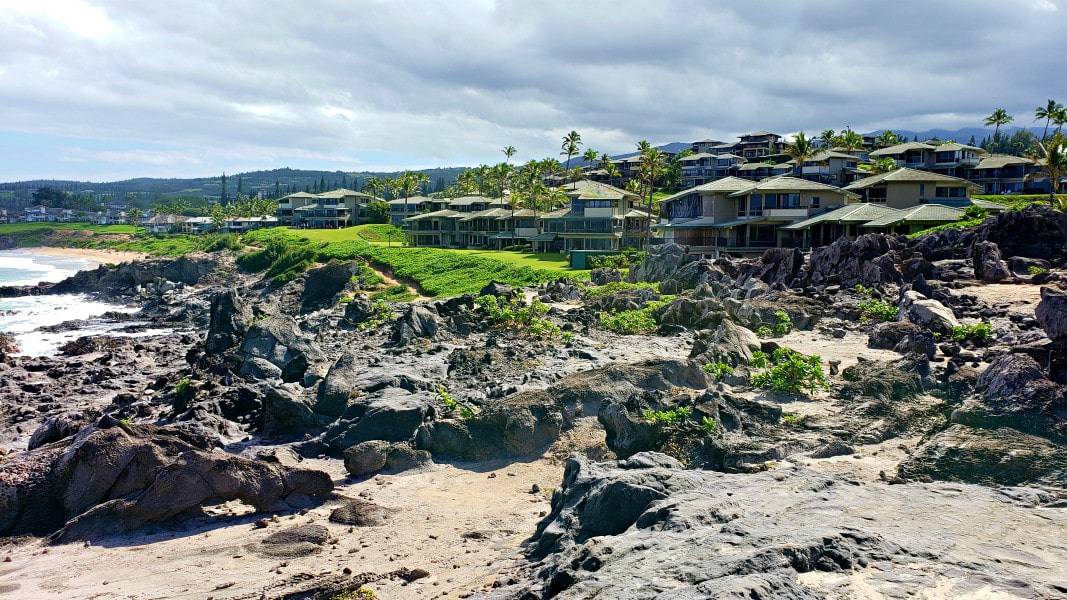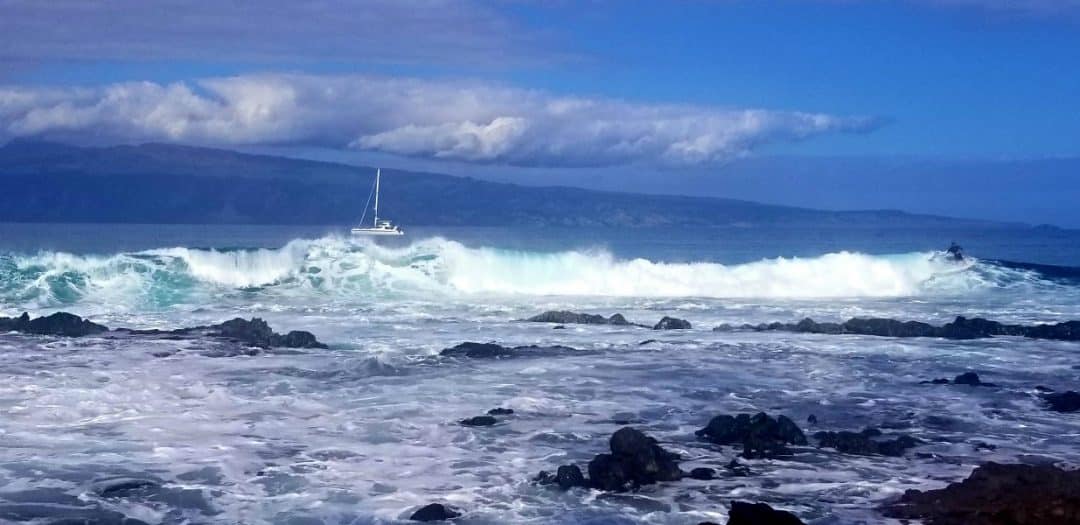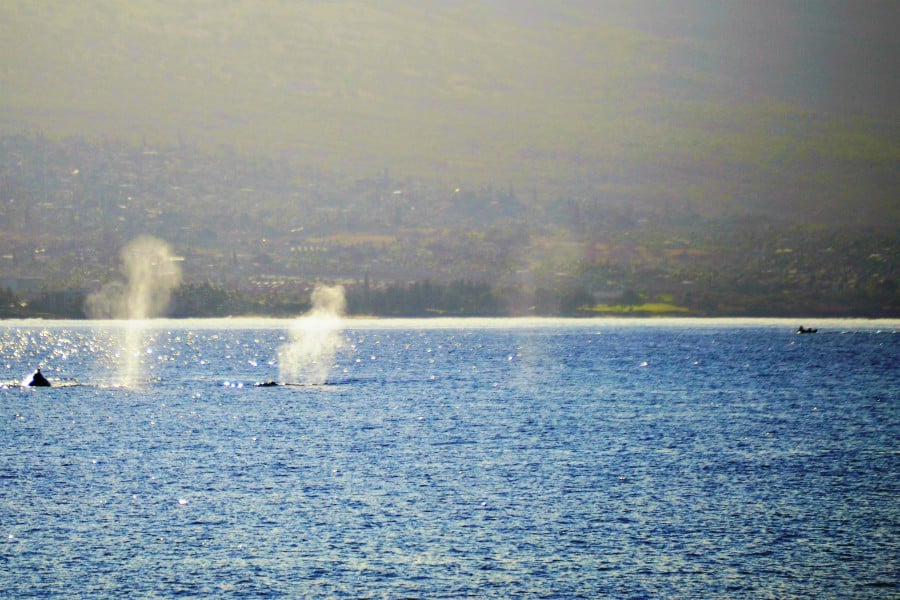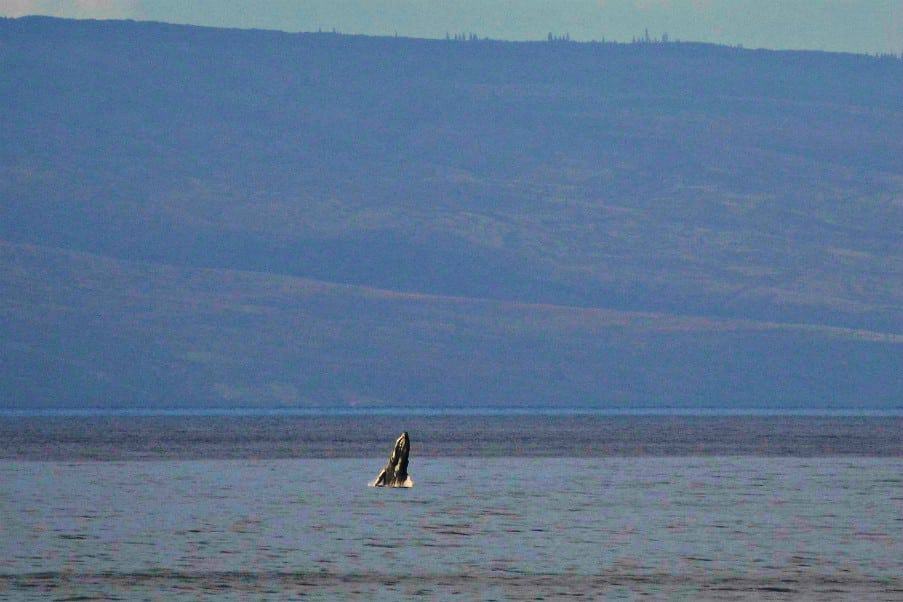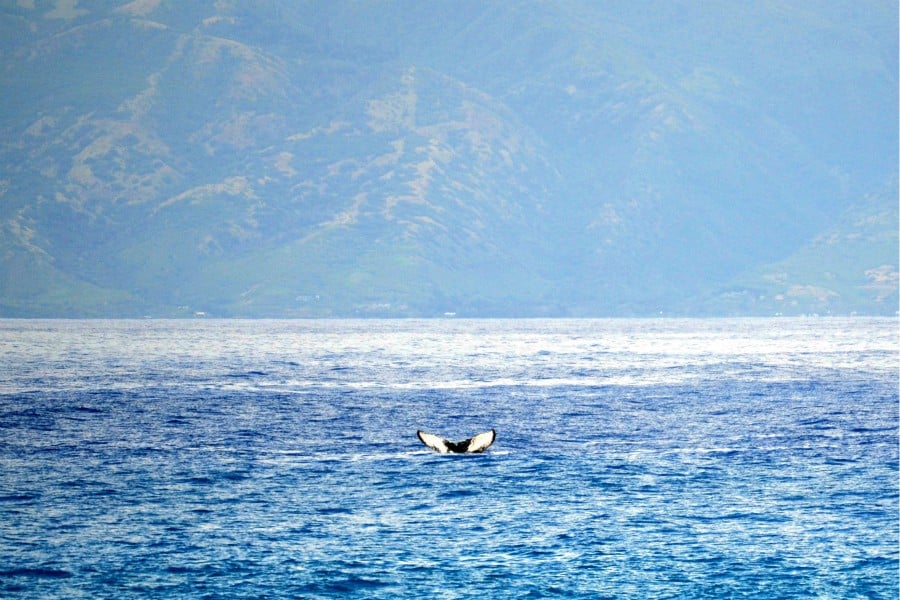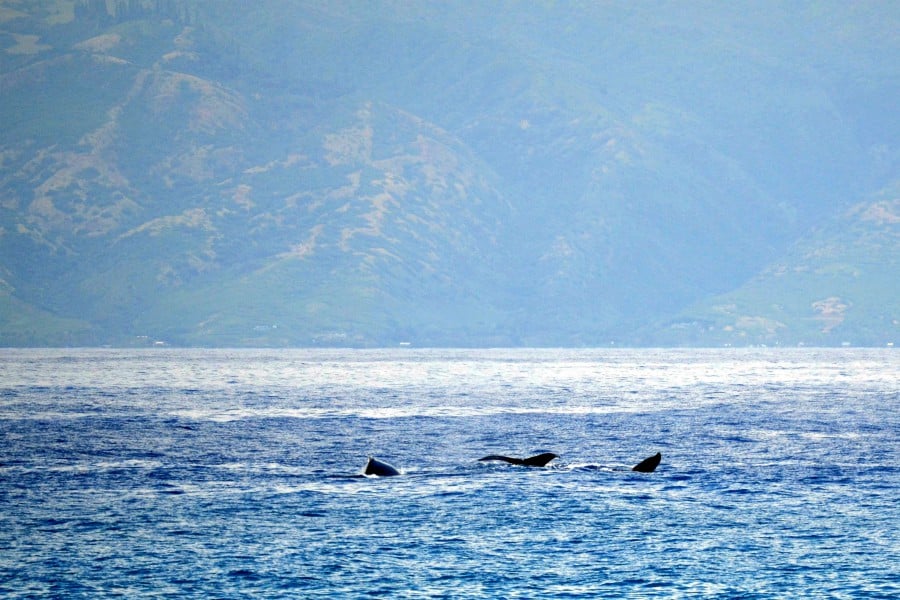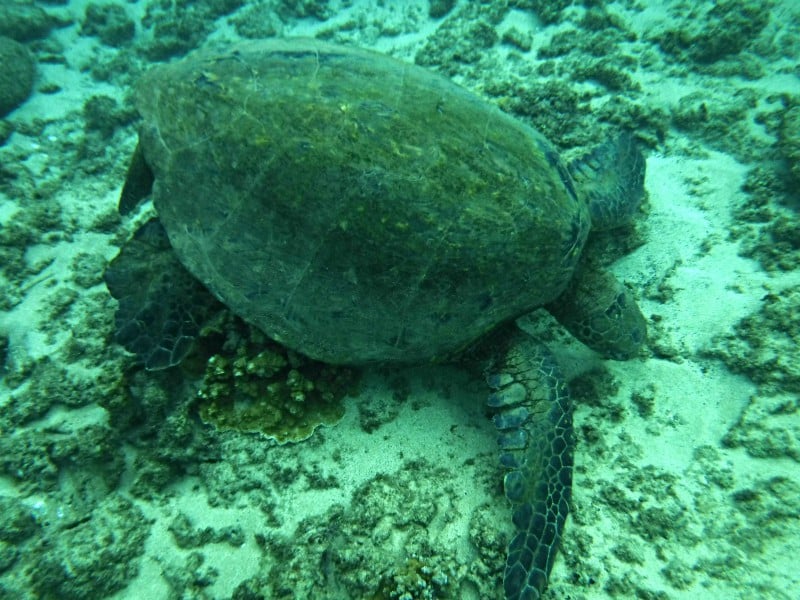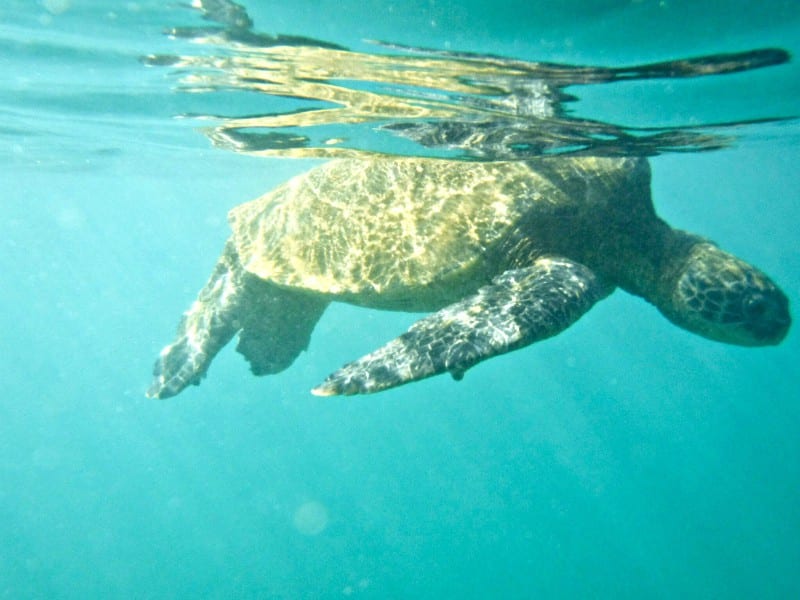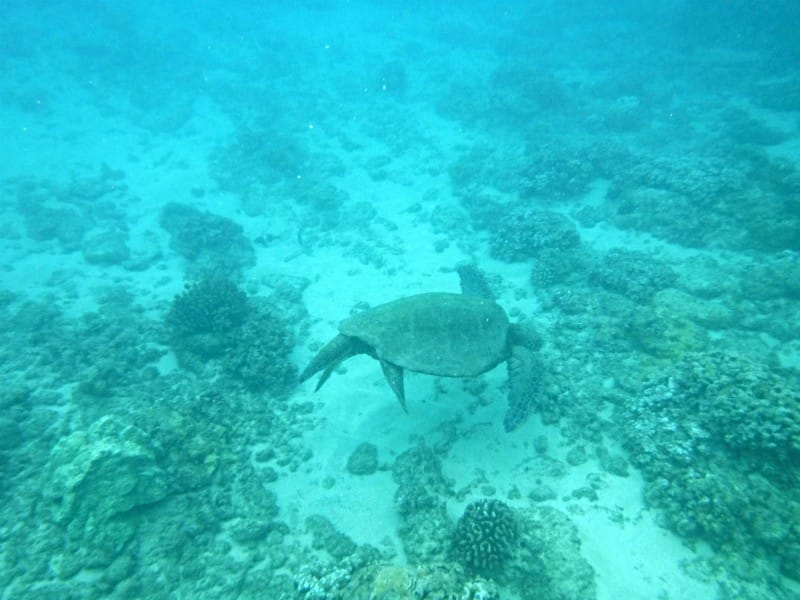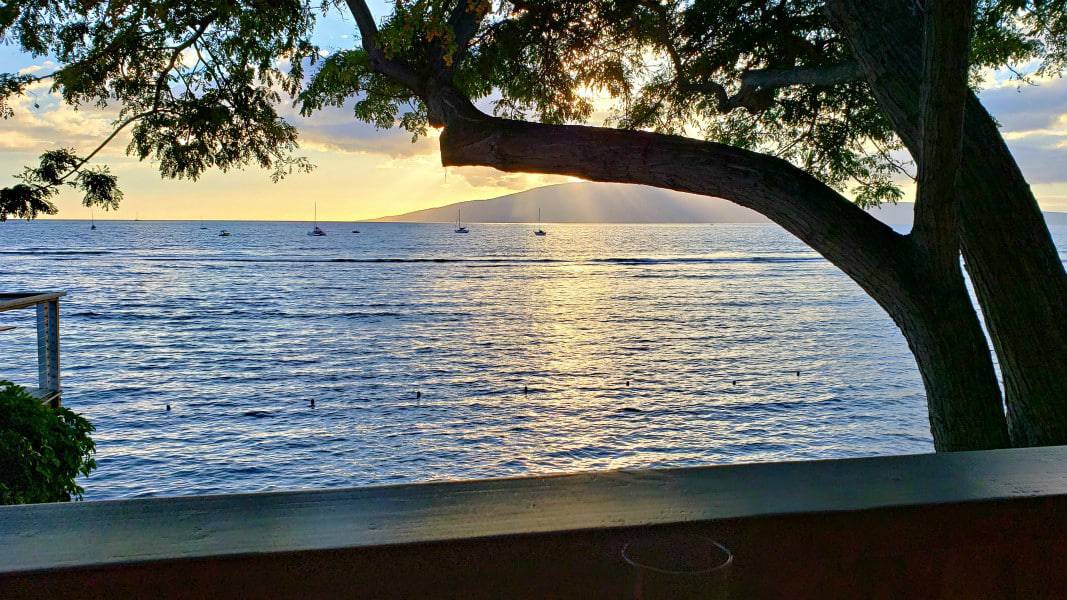 Day 4 – Jan 14
Pacific Whale Foundation whale watch – we loved this excursion so much we booked a second one for later in the week
Beach Bums BBQ & Grill for lunch – delicious and not to expensive
Hula Cookies & Ice Cream – We stopped in for some shave ice and smoothie treats
Strolled through the town of Paia and saw a surf board fence
Ho'okipa Beach Park – watched massive waves rolling in and surfers riding the waves
Dinner was snacks and Pina Coladas at our condo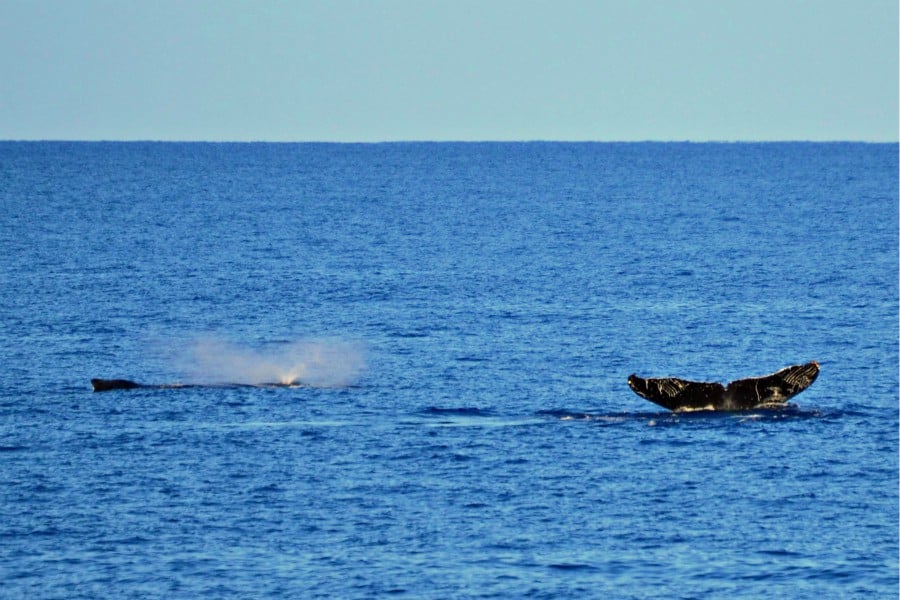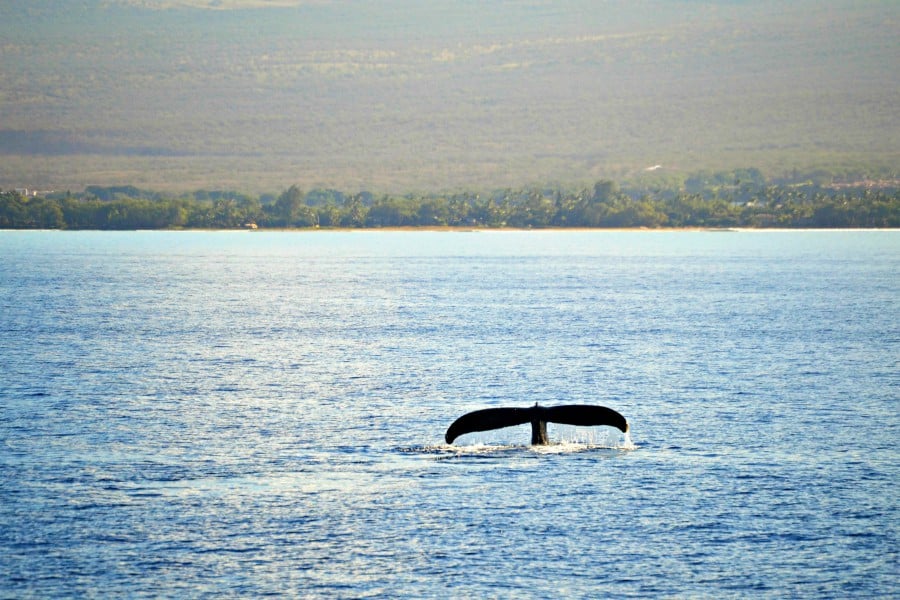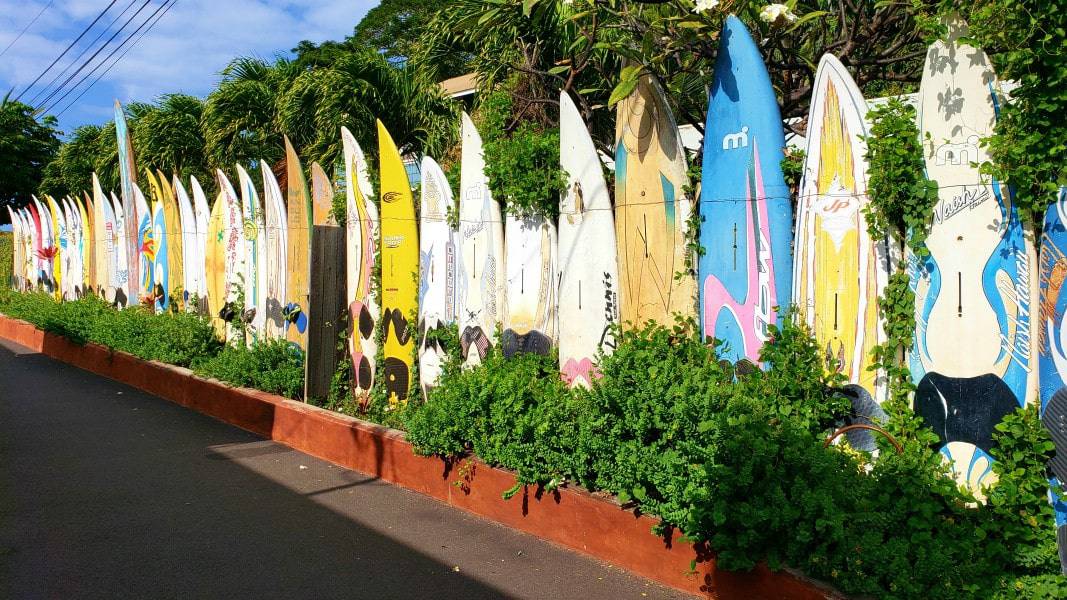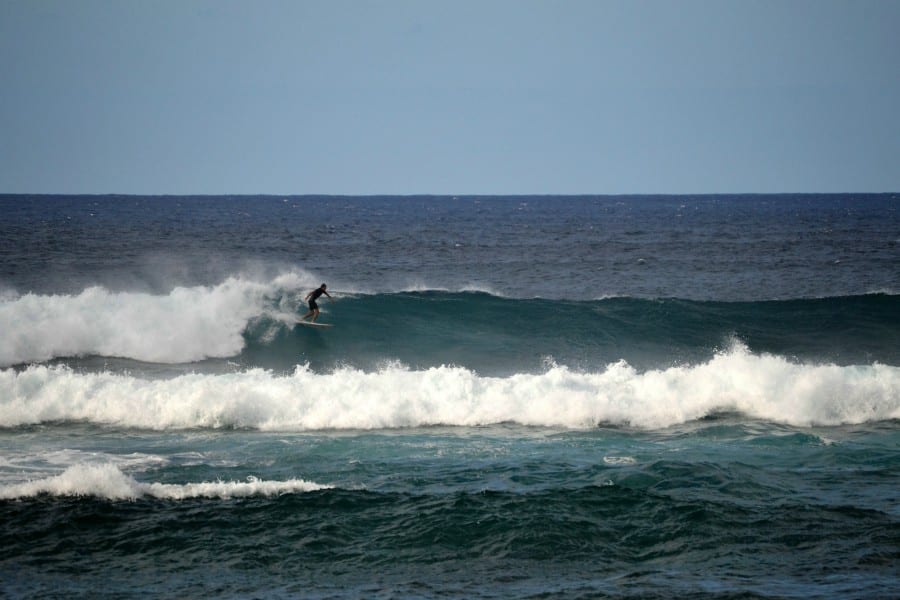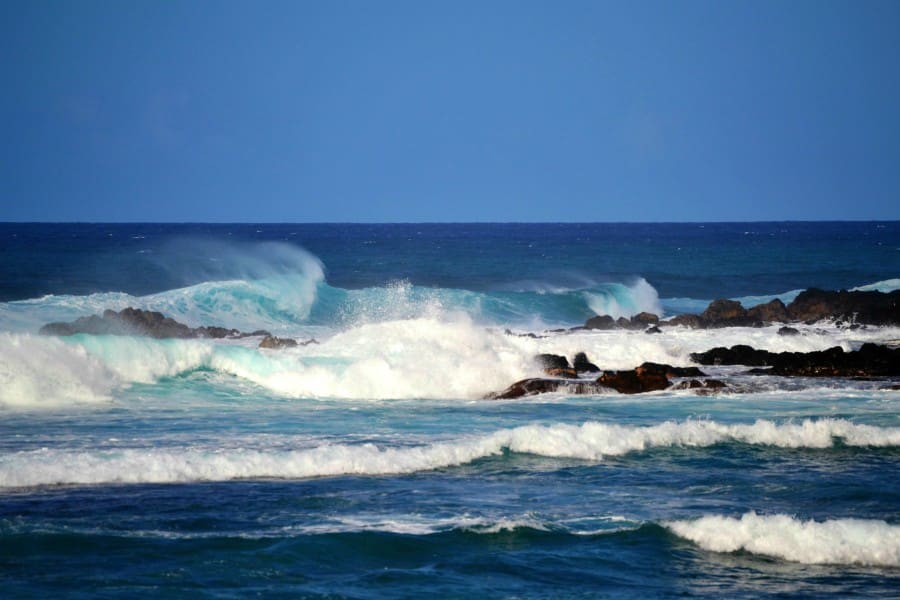 Day 5 – Jan 15
Outrigger canoe trip – We loved this excursion with Ali'i Maui Outrigger canoes. The owner was in our canoe as our guide and he was both hilarious and informative about Maui history. We were fortunate to see a mother whale and her baby. The baby was popping up out of the water over and over again practicing how to breach.
Slappy Cakes for brunch – This is a full-service breakfast restaurant where you can make pancakes right at your own table on built-in griddles. Portions are HUGE!
Snorkeling and beach time at Kapalua Beach…again
Kitchen 5315 for dinner – not on the ocean but they have delicious food and we could walk there in about 2 minutes from our condo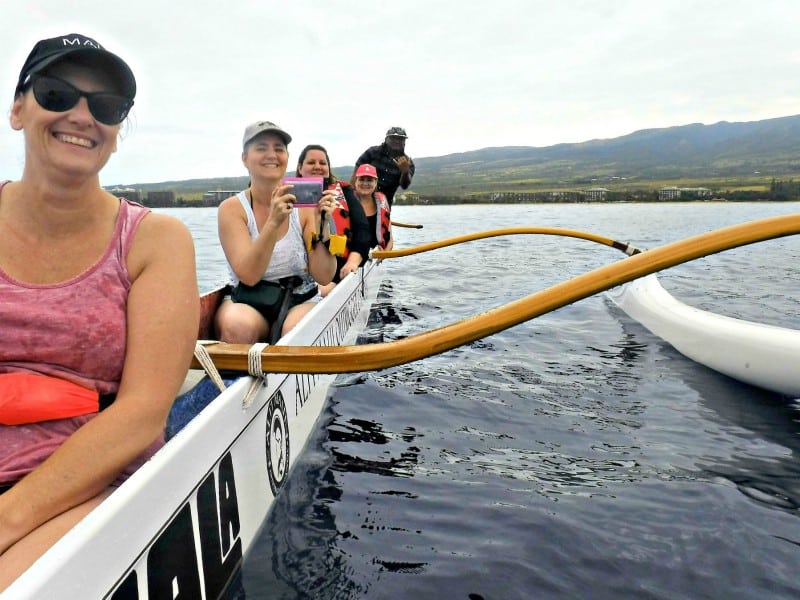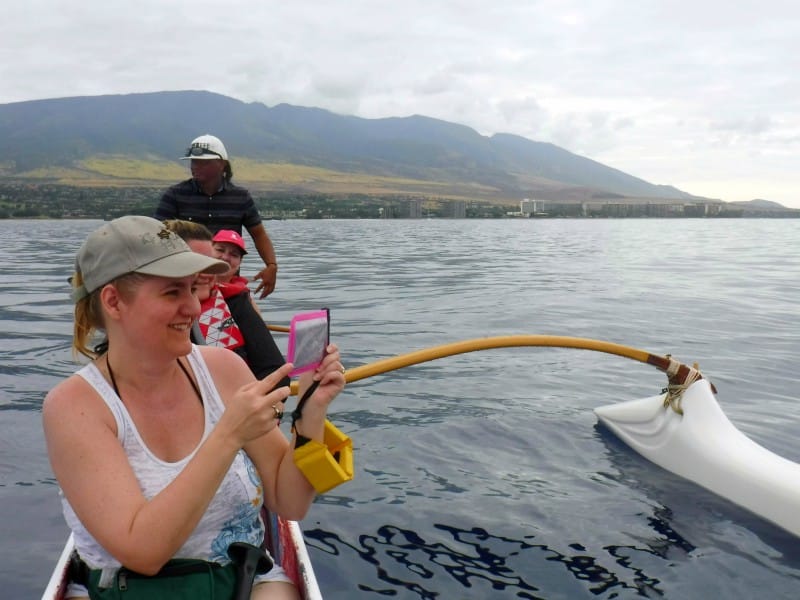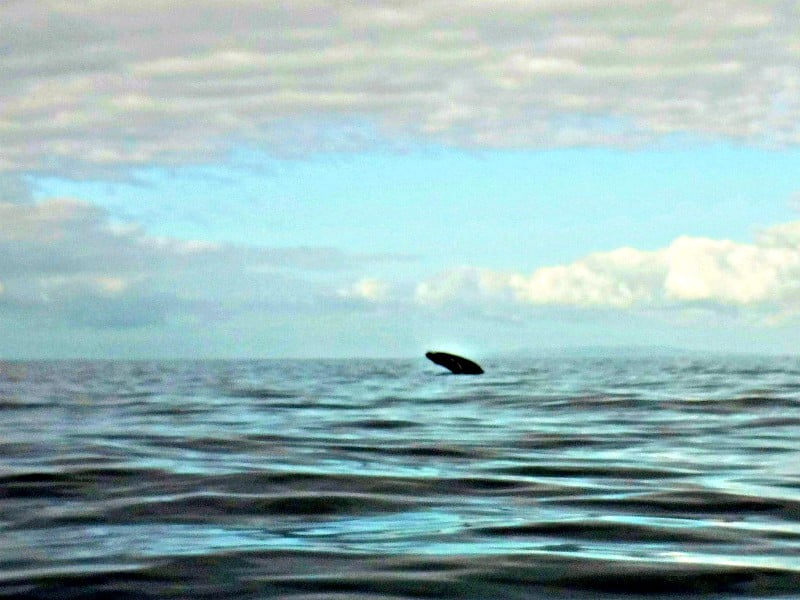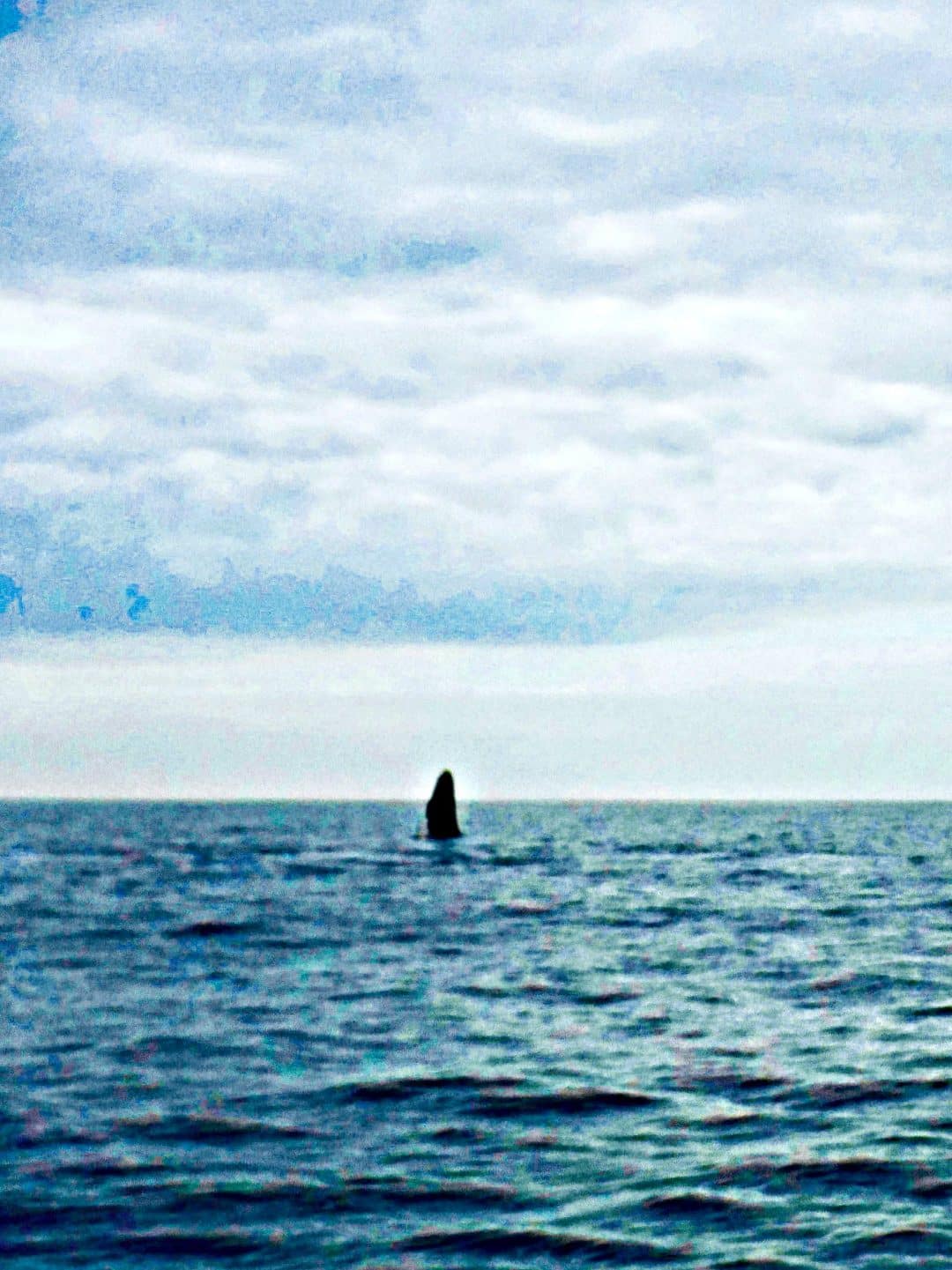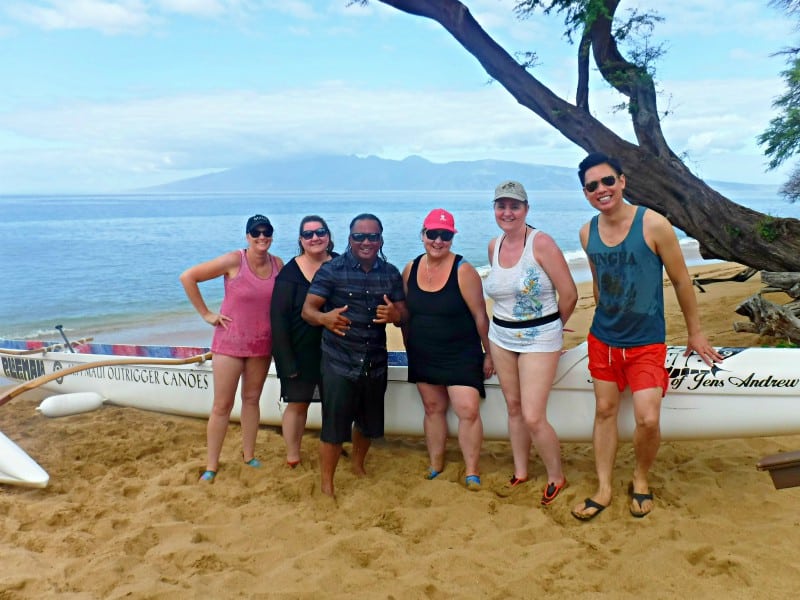 Day 6 – Jan 16
We made my Breakfast Crunchwraps again for breakfast.
Condo whale watching from our lanai
Huaka'i Luau Maui at the Ka'anapali Beach Club in Lahaina – We listened to the music and story of the islands, including a fire knife dance and other cultural dances of Hawaii and Polynesia. We each received a shell lei greeting, a Mai Tai, and a delicious buffet meal of local Hawaiian delicacies.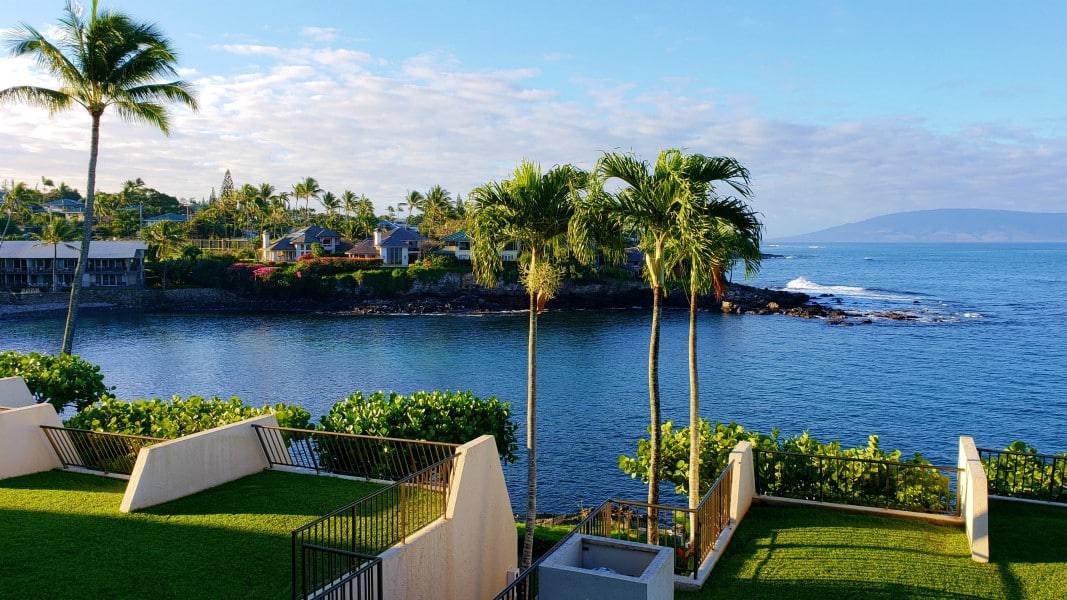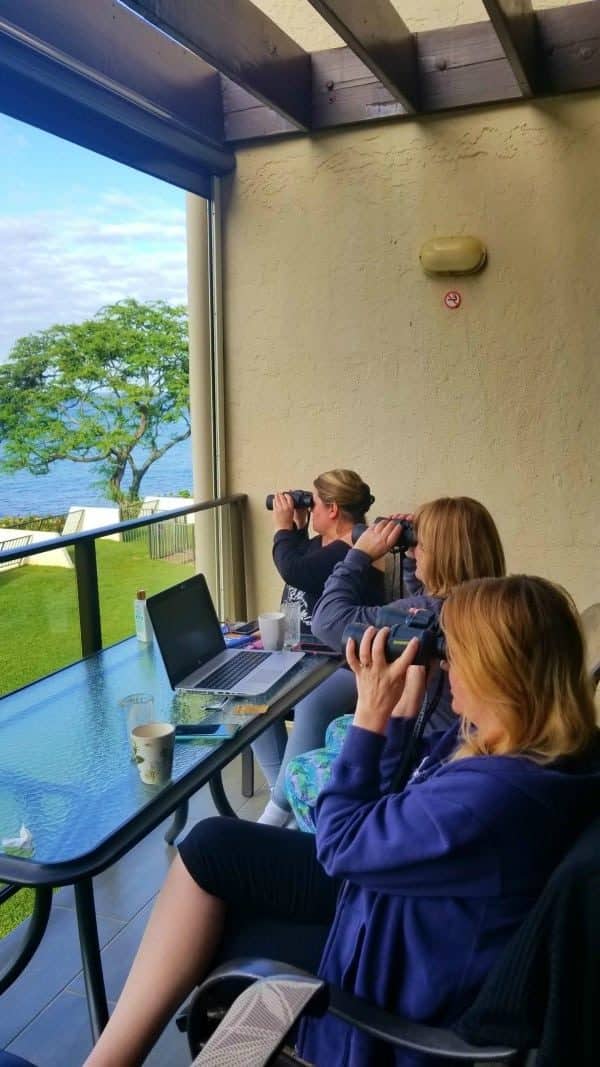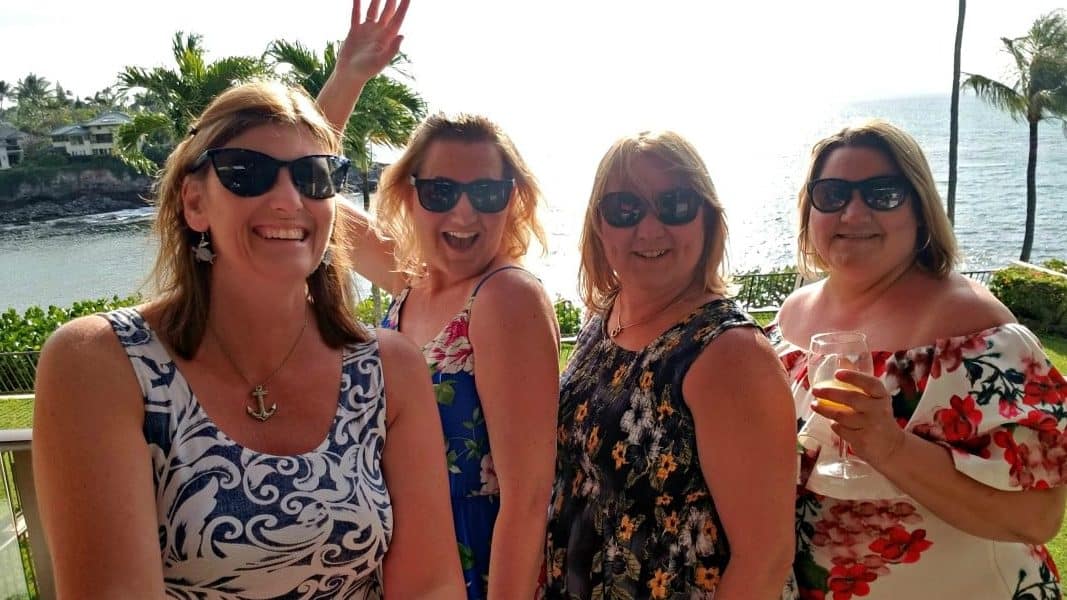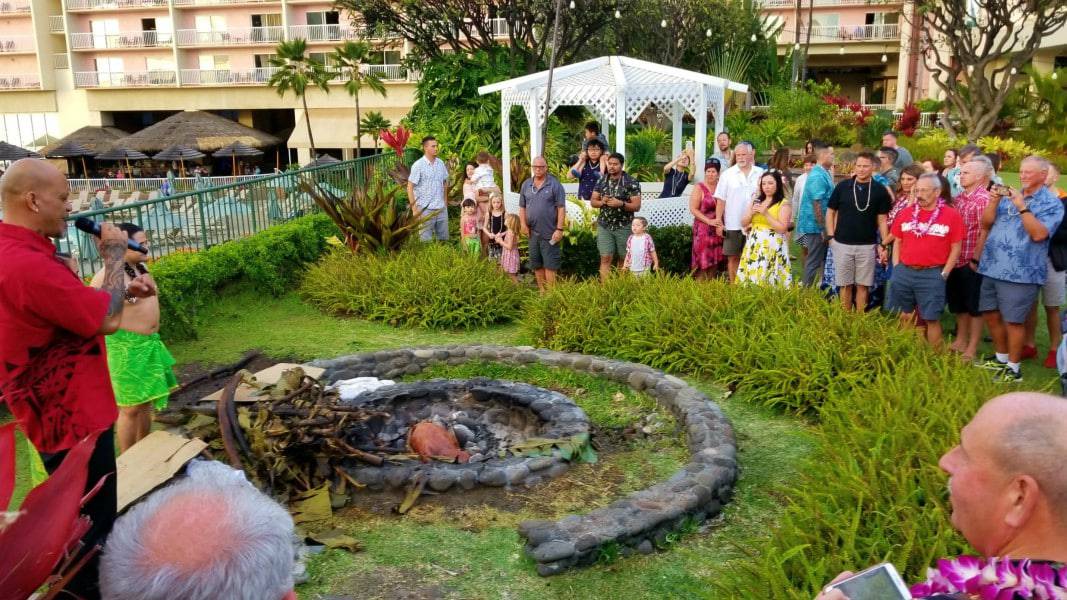 Day 7 – Jan 17
Pacific Whale Foundation whale watch for a second time – awesome experience with up close encounters. Waves were kind of big but that meant more people stayed sitting down. We got up, held on and took great pictures!
Zippy's restaurant for lunch – more of a diner type experience but they had good food, good service and not expensive.
Bamboo Forest hike at the Na'ili'ili Haele Stream & Waterfalls – very cool experience walking through all the bamboo trees but we only went as far as one waterfall then turned around and headed for Twin Falls.
Twin Falls – Be sure to go past the 'extreme hiking' gate and wear water shoes or tennis shoes that you don't mind getting wet – do not wear flip flops. We wore shorts and tanks with bathing suits underneath. There was one slim viaduct type structure to cross over so use caution there. There were two water crossings – one a couple inches deep, at the time, and one up to our ankles and it was totally worth the reward of swimming under the waterfall! So fun!
Ho'okipa Beach Park – My friend Renee wanted to honor her mother who passed since the last time we were in Hawaii. A way to honor the deceased is to throw the lei into the ocean in remembrance of the person who has passed.
Take-out pizza from Dollie's Pub and Café – This was an easy perfect way to end our day and the pizza was delicious!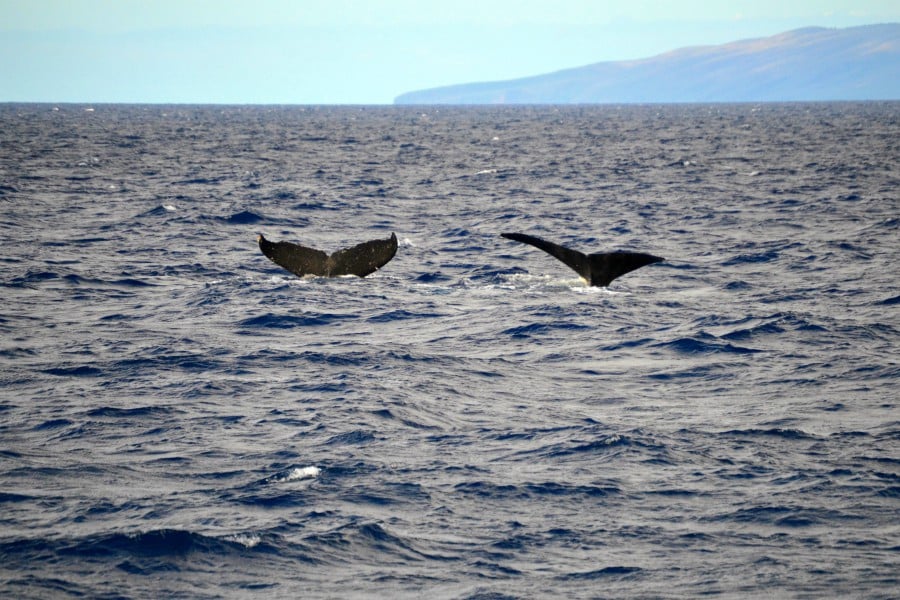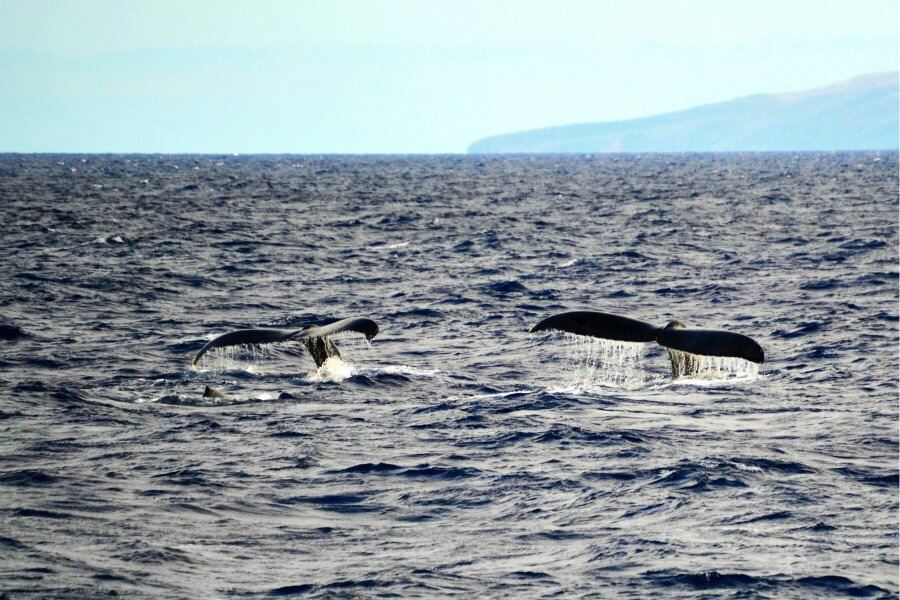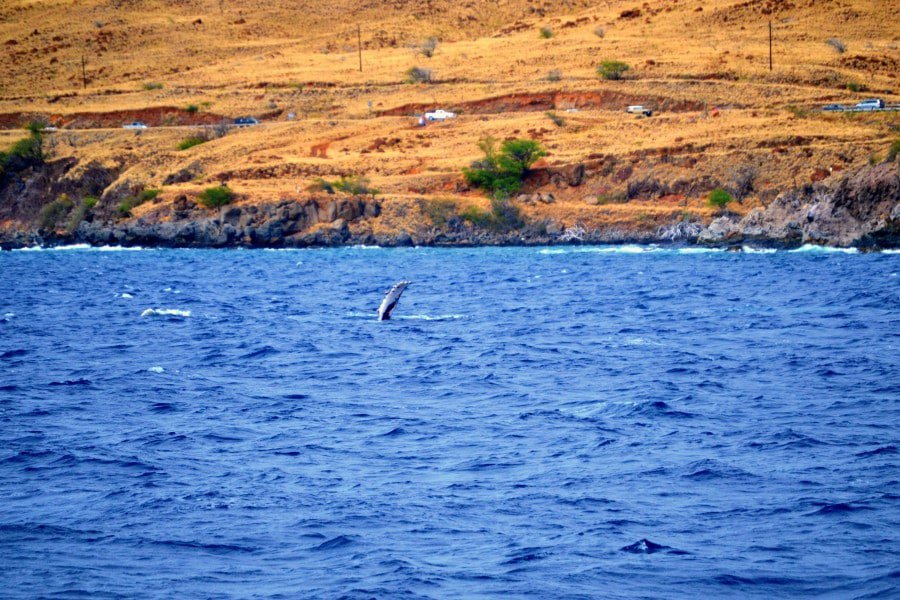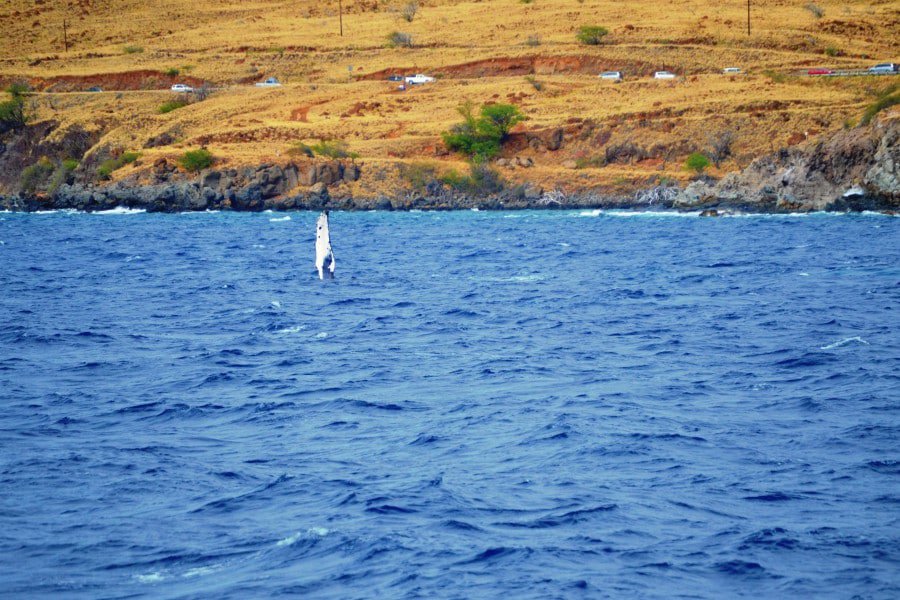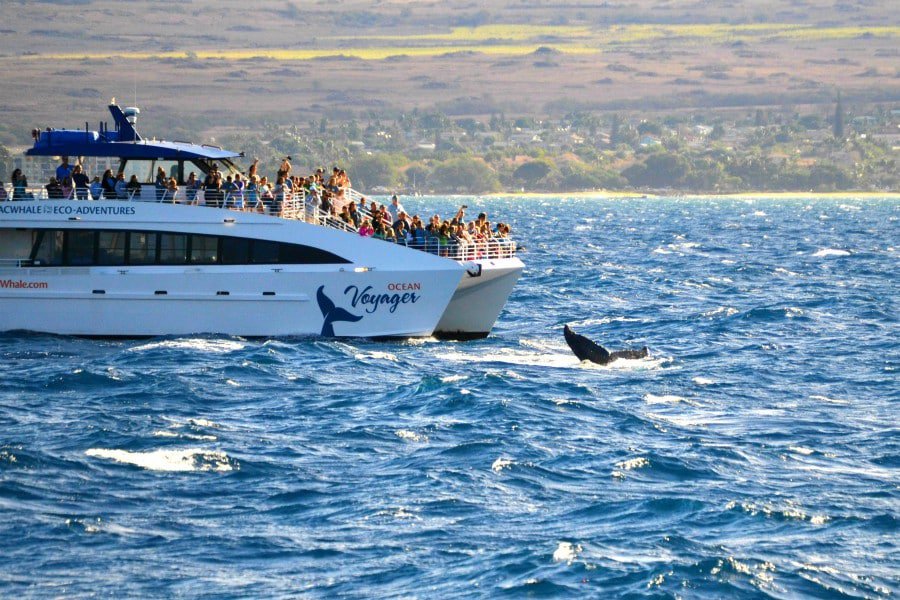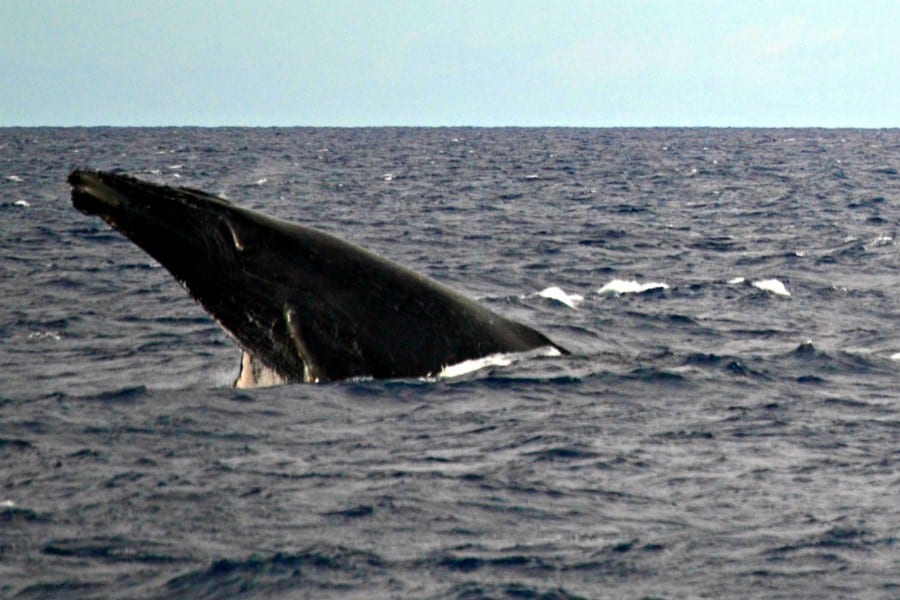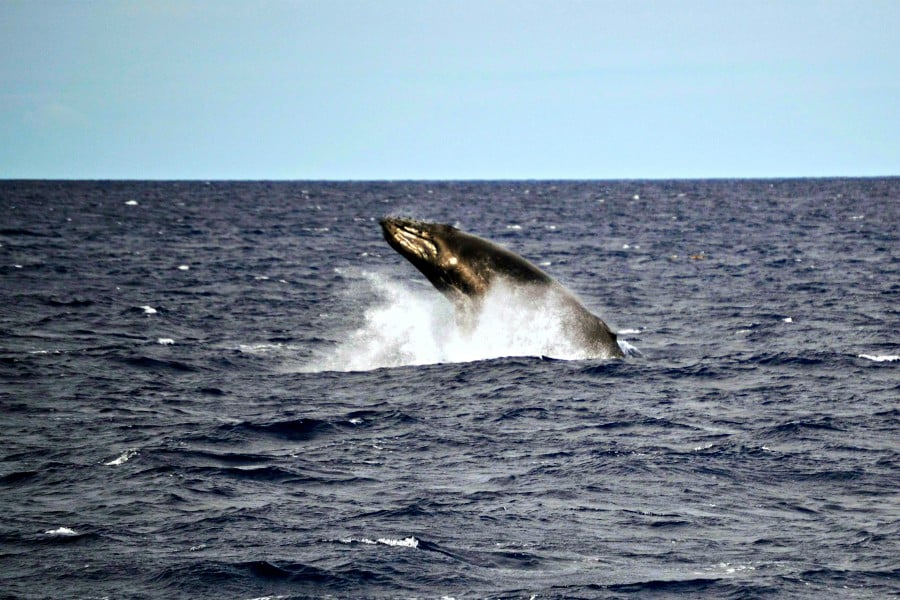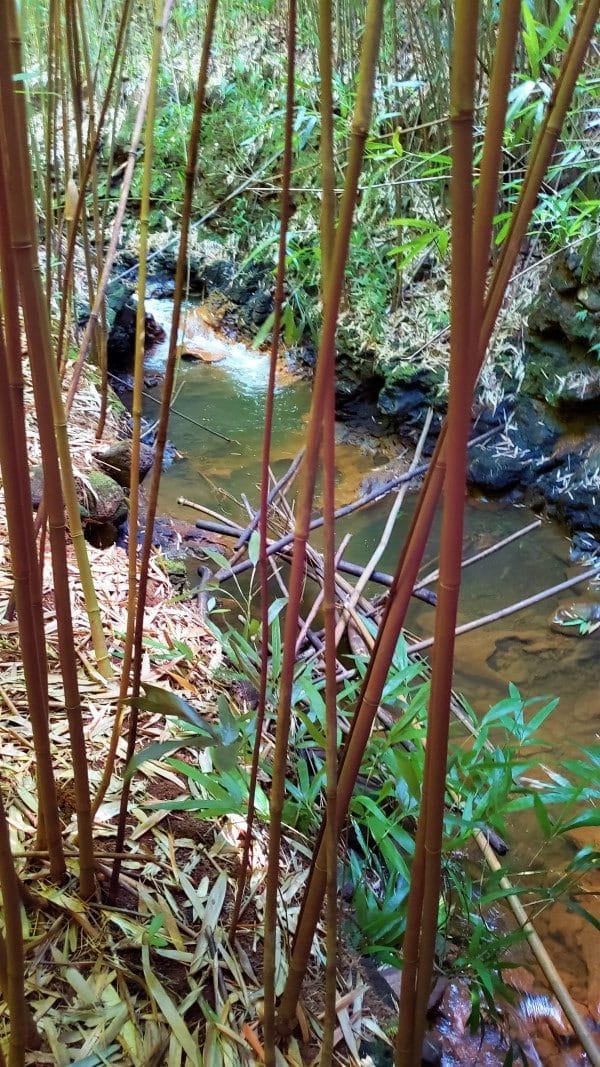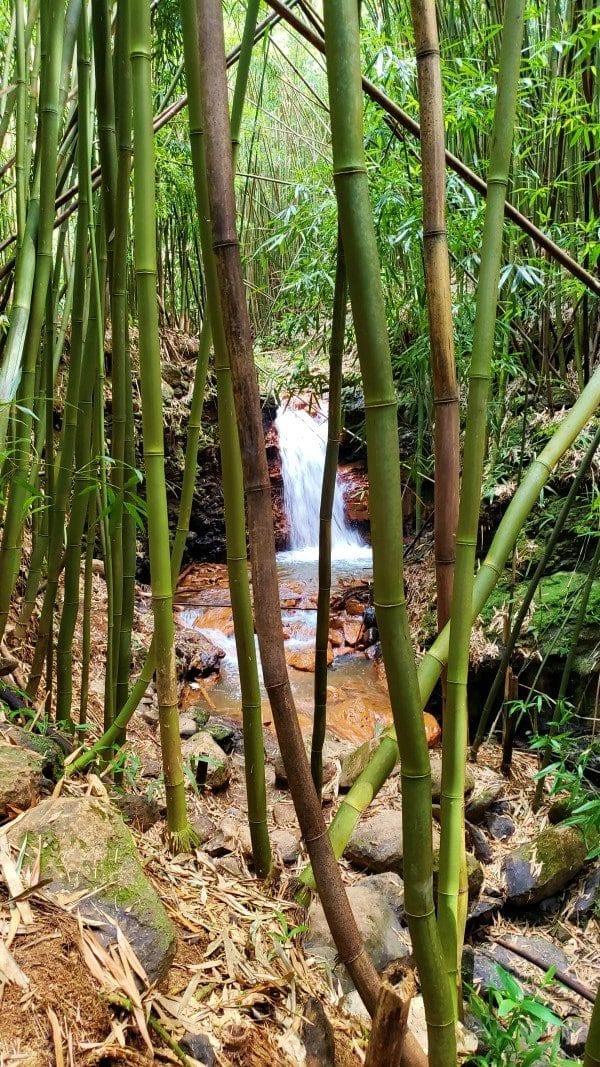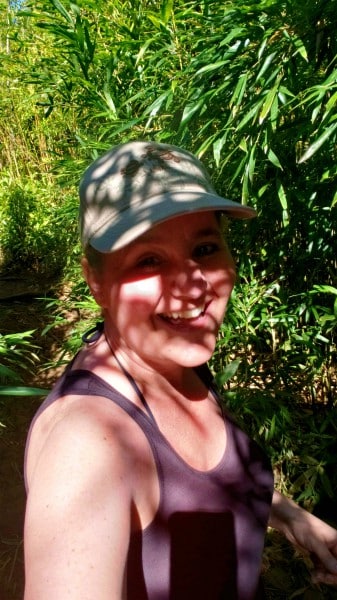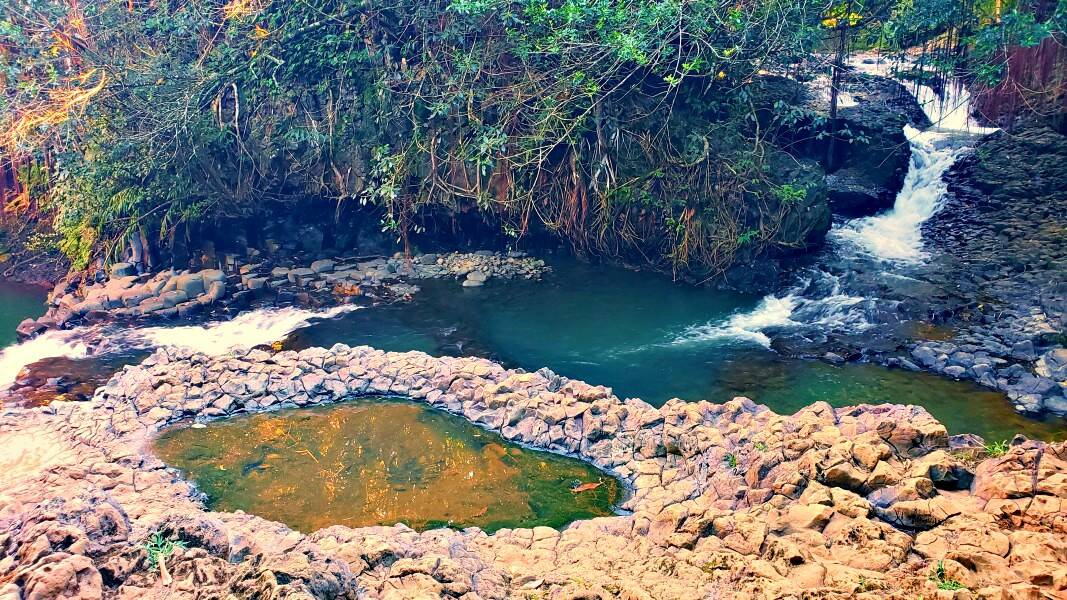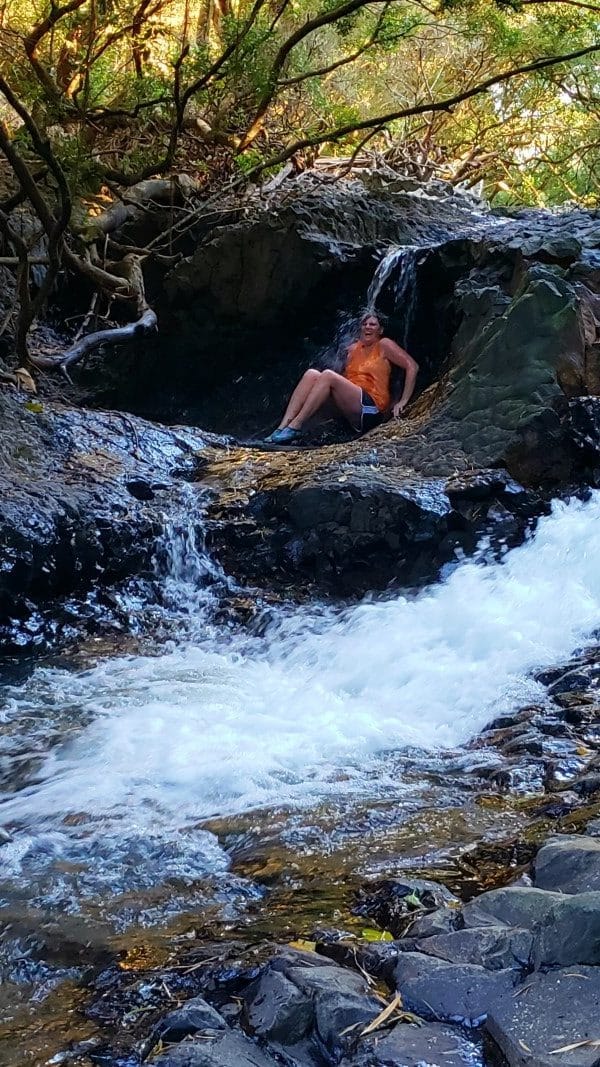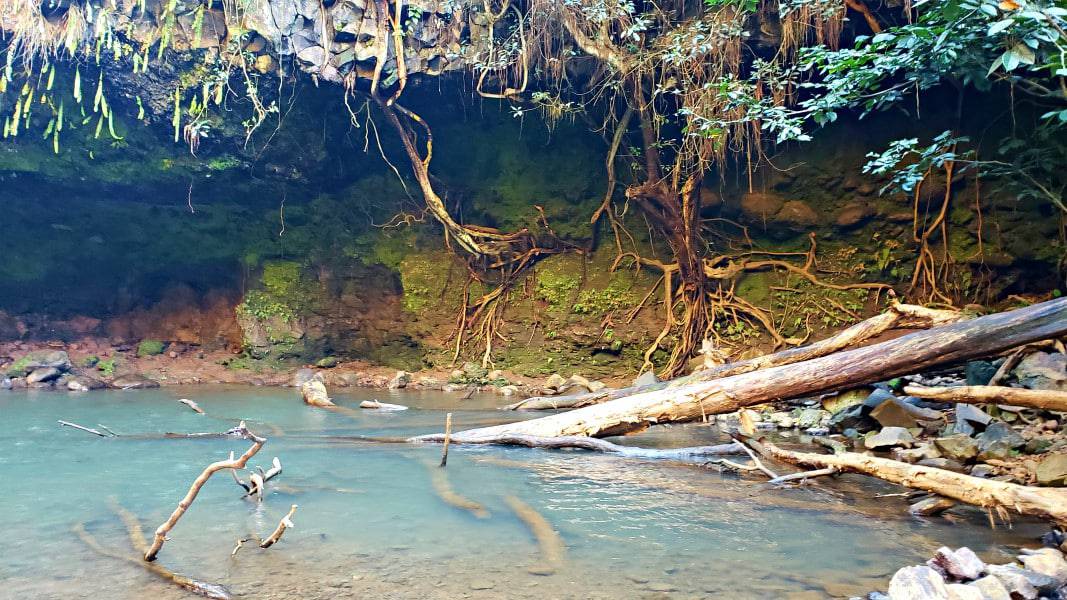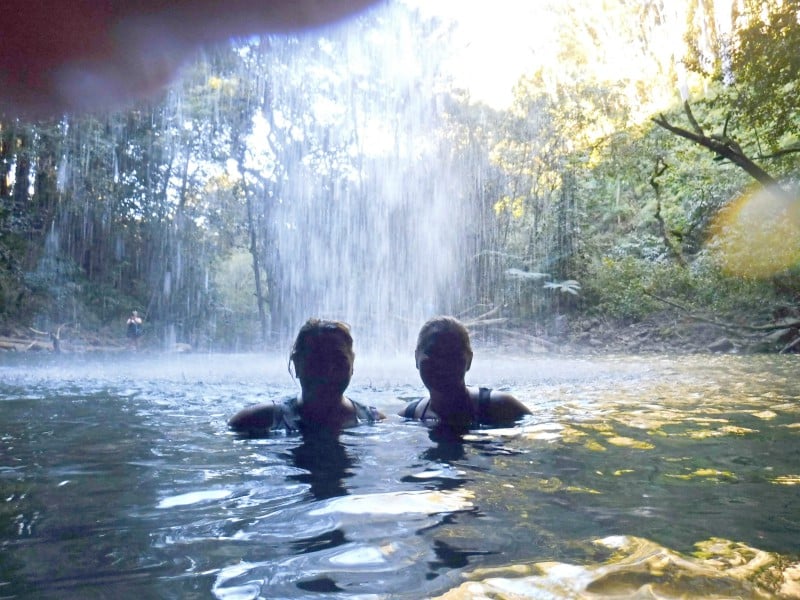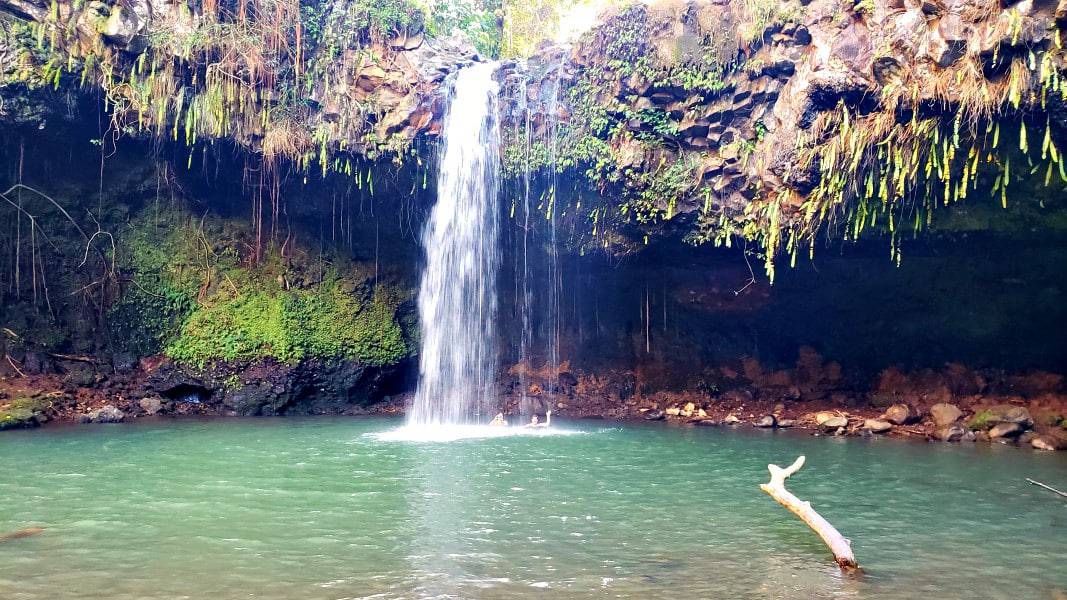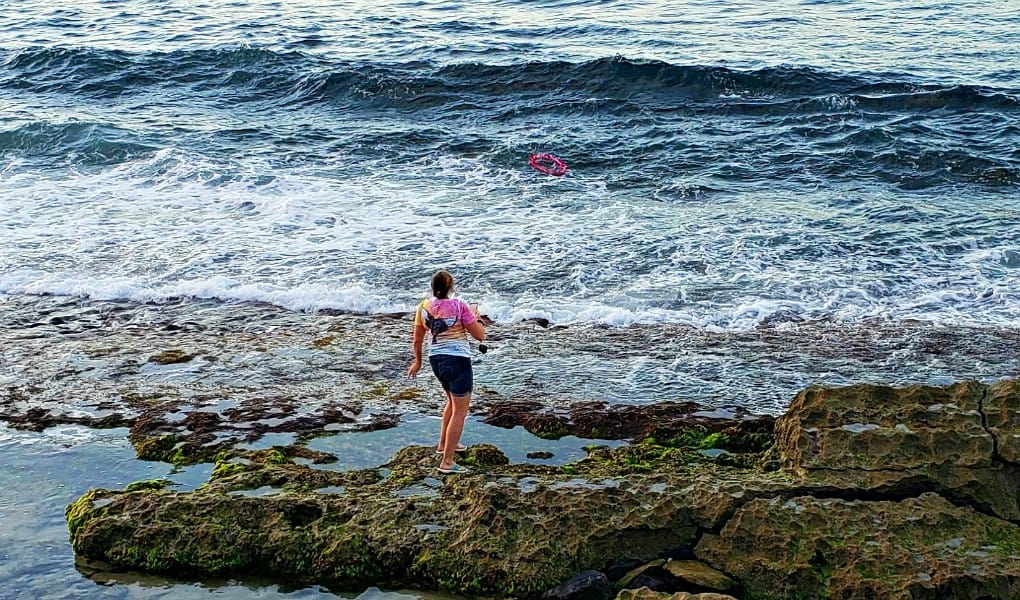 Day 8 – Jan 18
Breakfast on the ocean Betty's Beach Café in Lahaina – ocean front table with eggs over corned beef hash and a side of fried potatoes, yum!
Flights home
Aloha Hawaii until the next time we meet and Mahalo for another amazing time.
Oahu, Hawaii is incredibly beautiful with amazing scenery and lush vegetation but it can also be crowded on the popular beaches like Waikiki or the North Shore, and in the bigger cities, especially Honolulu.
Wait! There he is! Look at that face! I giggle at those freckles on his belly, so cute! Oh, but he's in Texas and that's a long way from Michigan. How will I get him?
My husband and I absolutely love finding fun projects that we can do together, just the two of us. A few months ago we decided to cancel DirecTV which left us with an obsolete satellite dish mounted to a steel post in our front yard. We removed the dish from the post and then needed to decide what to do with the post itself.