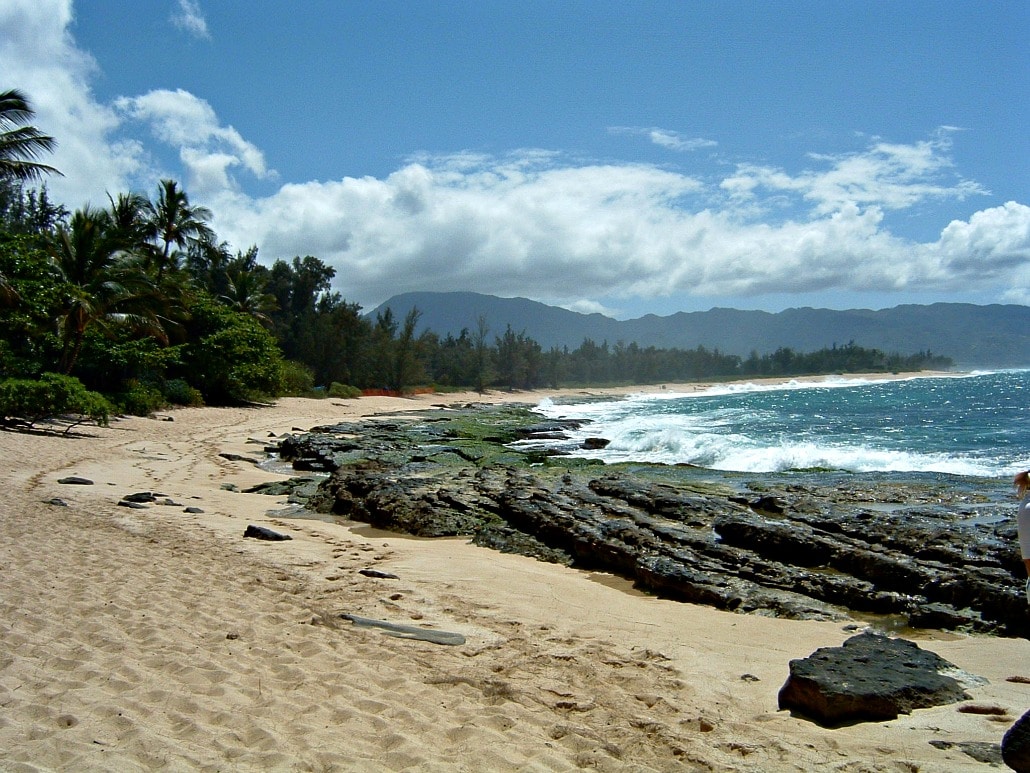 Oahu, Hawaii is incredibly beautiful with amazing scenery and lush vegetation but it can also be crowded on the popular beaches like Waikiki or the North Shore, and in the bigger cities, especially Honolulu. The photo above was taken at the beach where the old TV series "Lost" filmed some of their scenes. Here are just a few of my favorite scenery and wild life shots from my visit there in March of 2007. I am thoroughly addicted to Hawaii.
This is Diamond Head Crater viewed from across Waikiki Beach. We later climbed to the top to see the view from there as well. Make sure you use the restroom at the bottom before climbing up. There are a few levels to get to the very top including quite a few stairs. You will see an unforgettable 365-degree view of Oahu. This is a great place to have binoculars.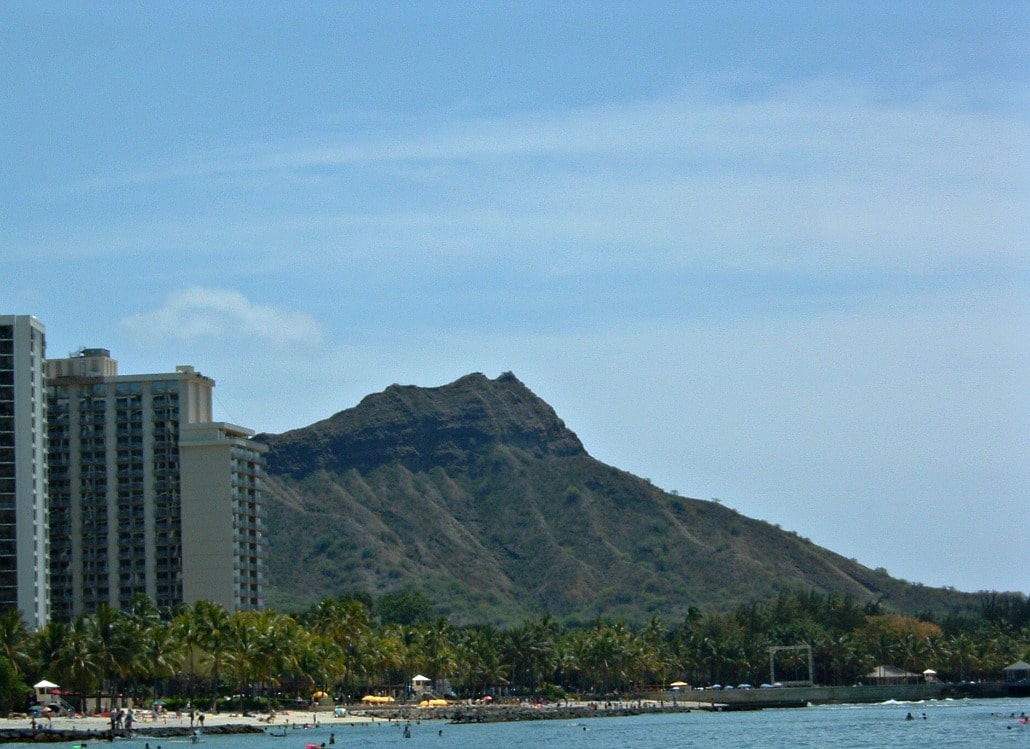 I found this cute little guy having a relaxing float at Sea Life Park.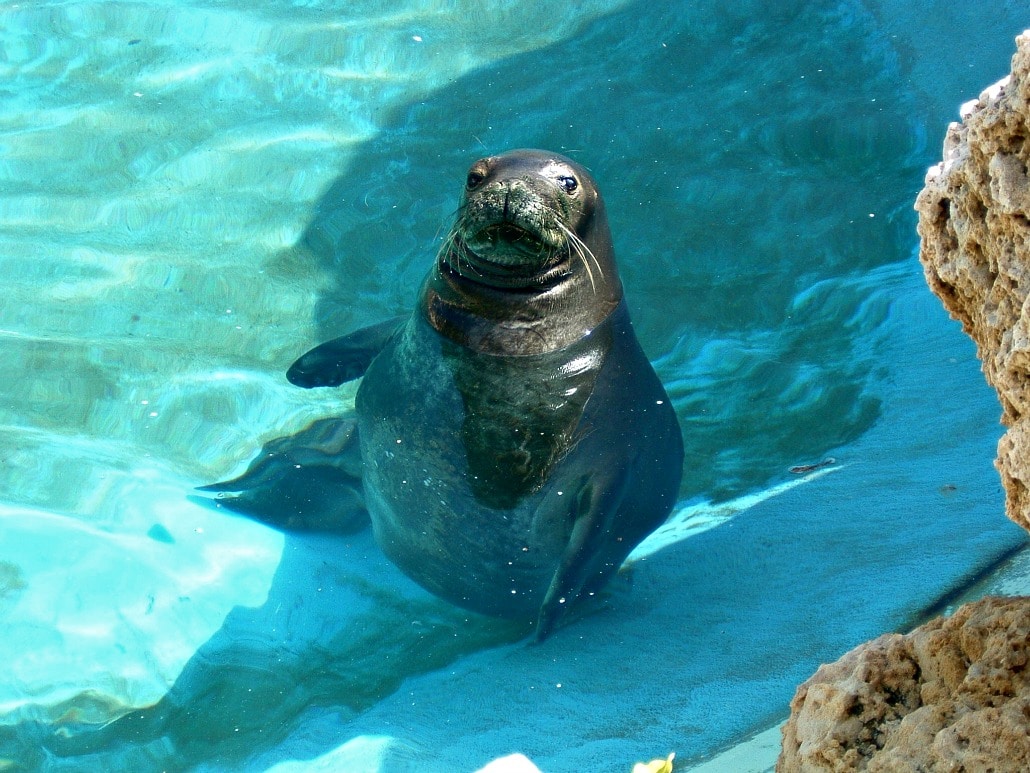 I had a truly unique experience in the Sea Lion Encounter. Sea Life Park is the best place to go for swimming with Sea Lions. This sweet girl is blind and was rescued and brought to the park. She gave me a kiss and a hug which is shown in this photo. I was also able to hold onto a front flipper with one hand, a back flipper with the other, and rest my feet on top of her as she swirled around in circles. So much fun! I love to swim with everything I can!!! Sea Life Park has several other encounters, shows, and things to do also.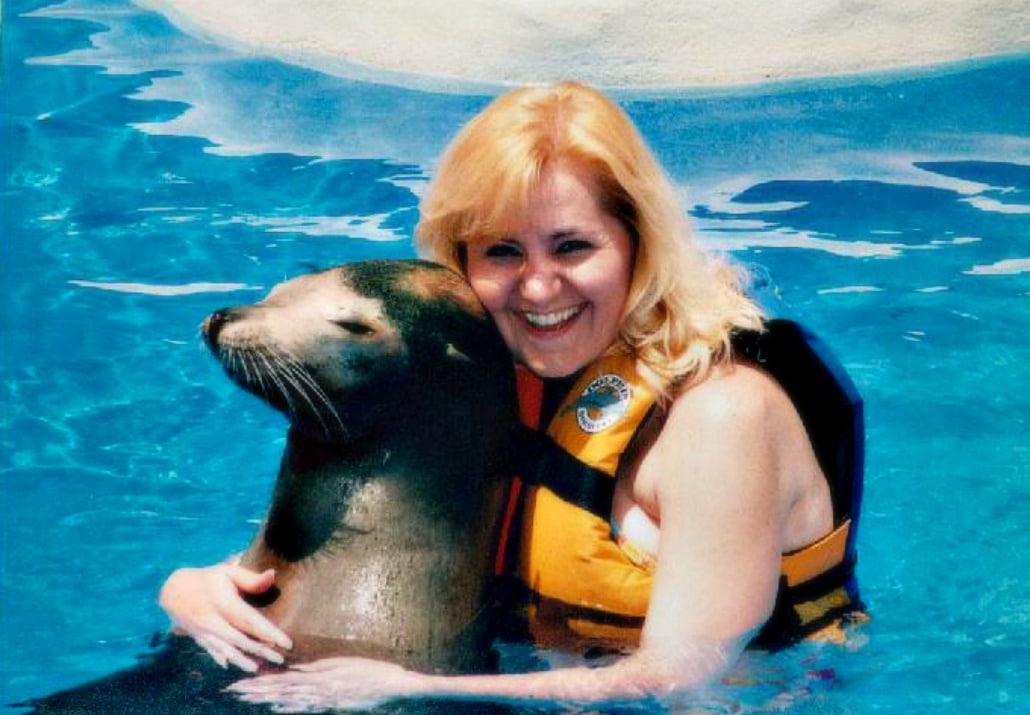 This beautiful magnificent bird was just walking around a parking lot as we drove past. I had never seen a wild peacock before and since he had all his feathers fully spread out and was strutting about, I had to get this shot.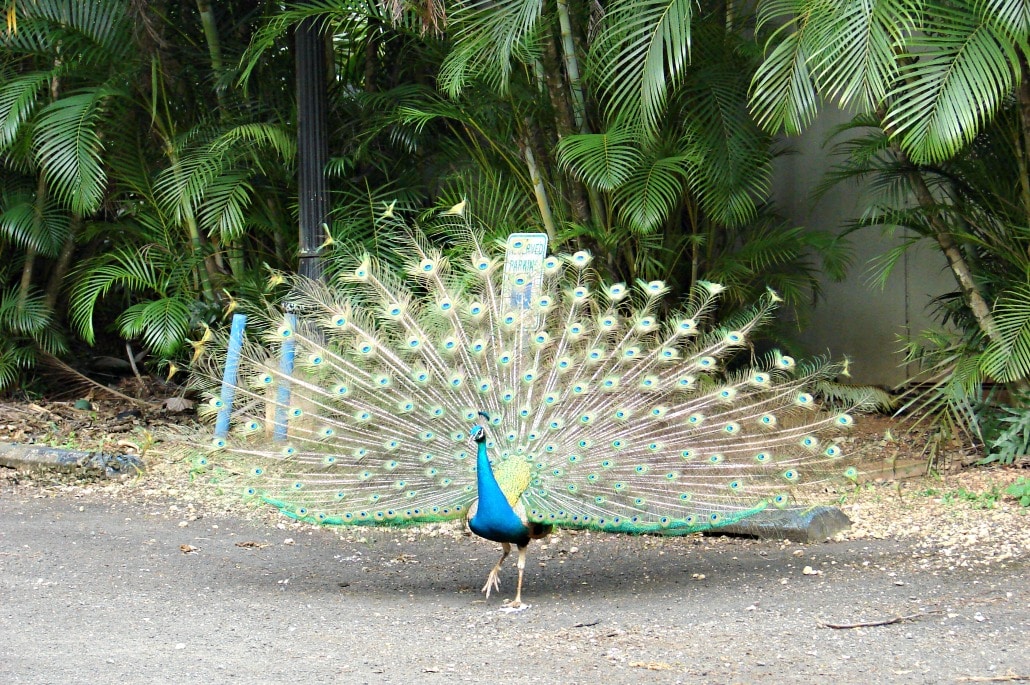 We booked a dolphin snorkel excursion through Dolphin Excursions which departs from Waianae Boat Harbor. One of the stops we made some where off the west coast was at a place known as Turtle Rock. The ocean floor was about 20 feet deep with crystal clear water. There were way to many sea turtles to count. This will probably remain my most favorite wild sea turtle encounter ever.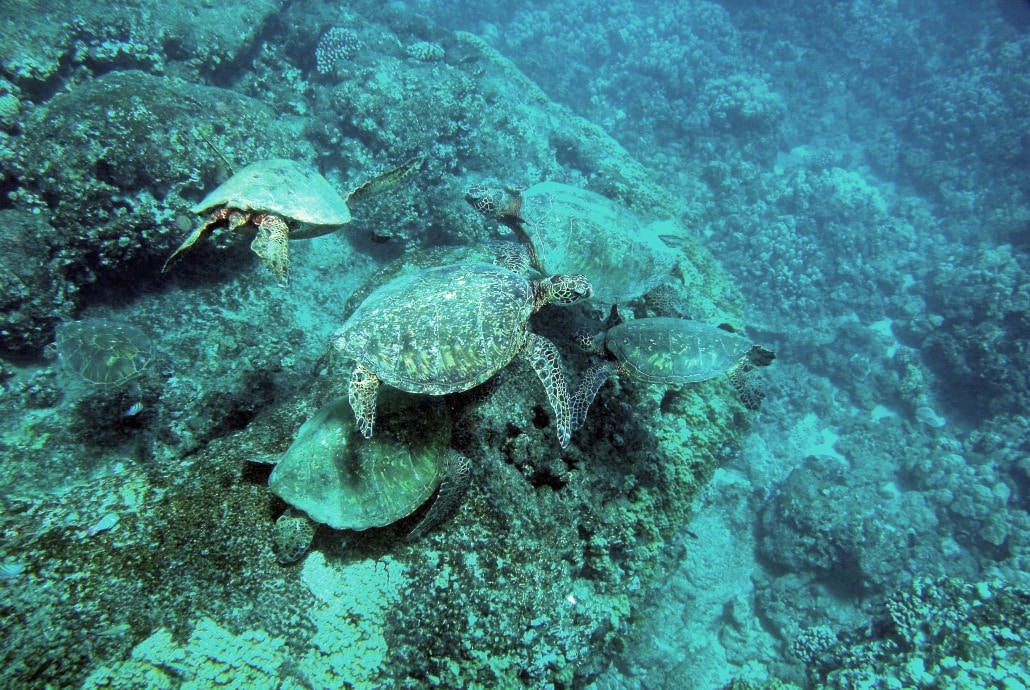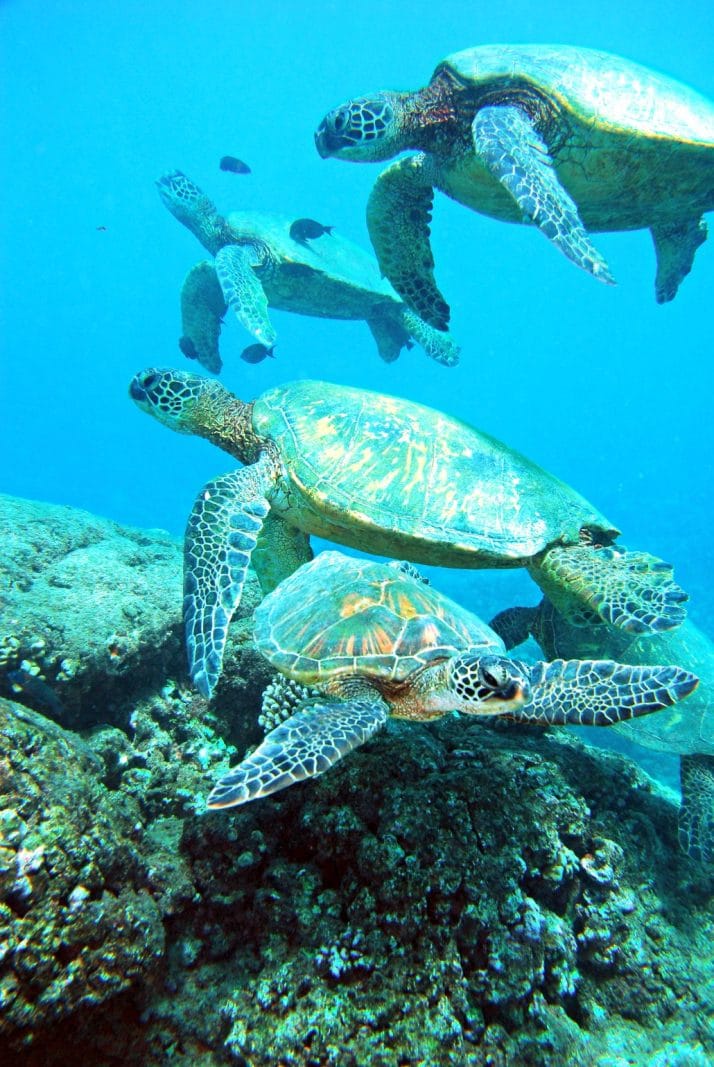 We affectionately named this one Tripod. Isn't he gorgeous?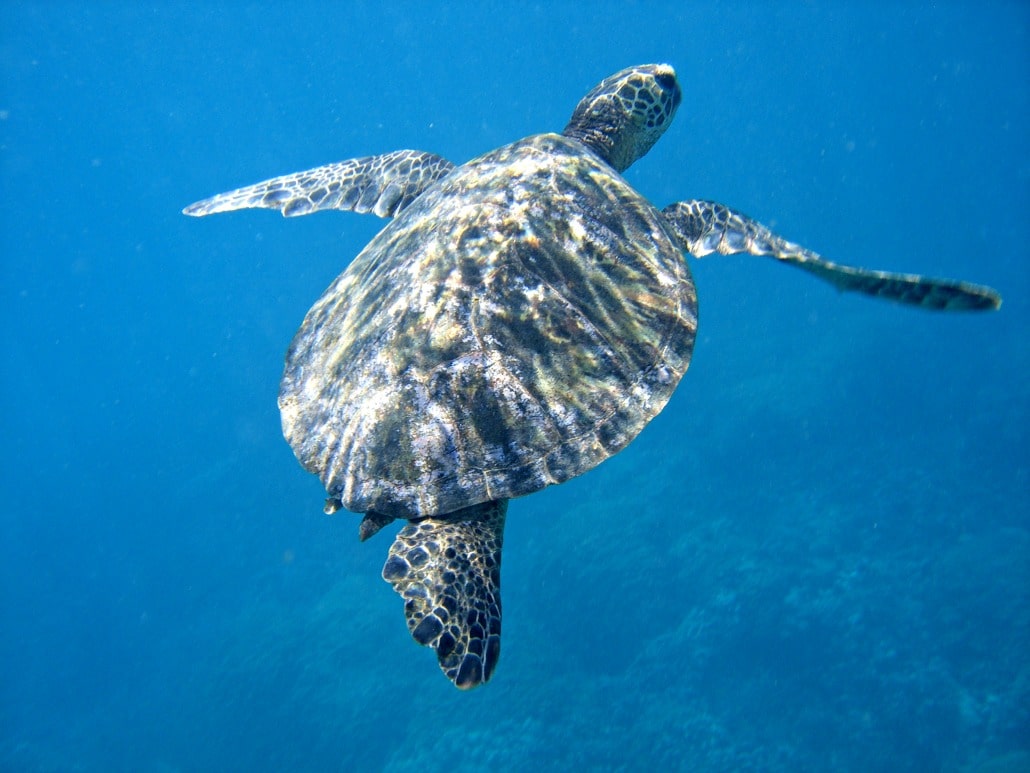 These spinner dolphins were swimming along the ocean floor 20 feet below us.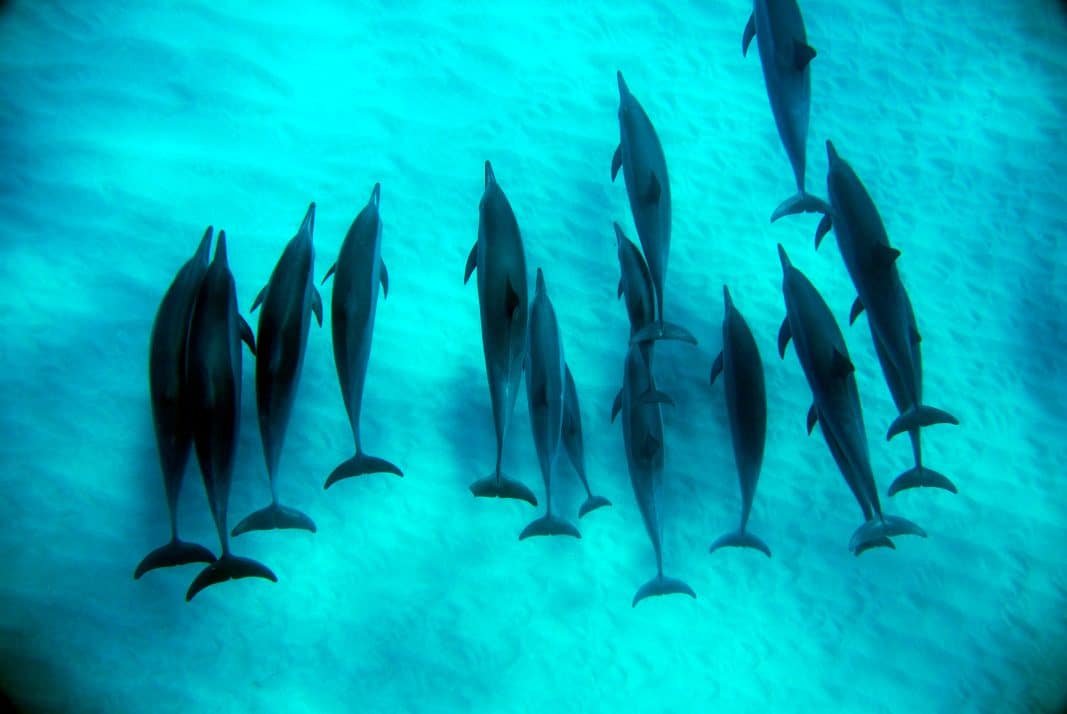 I just love this beach shot with a faded mountain in the distance.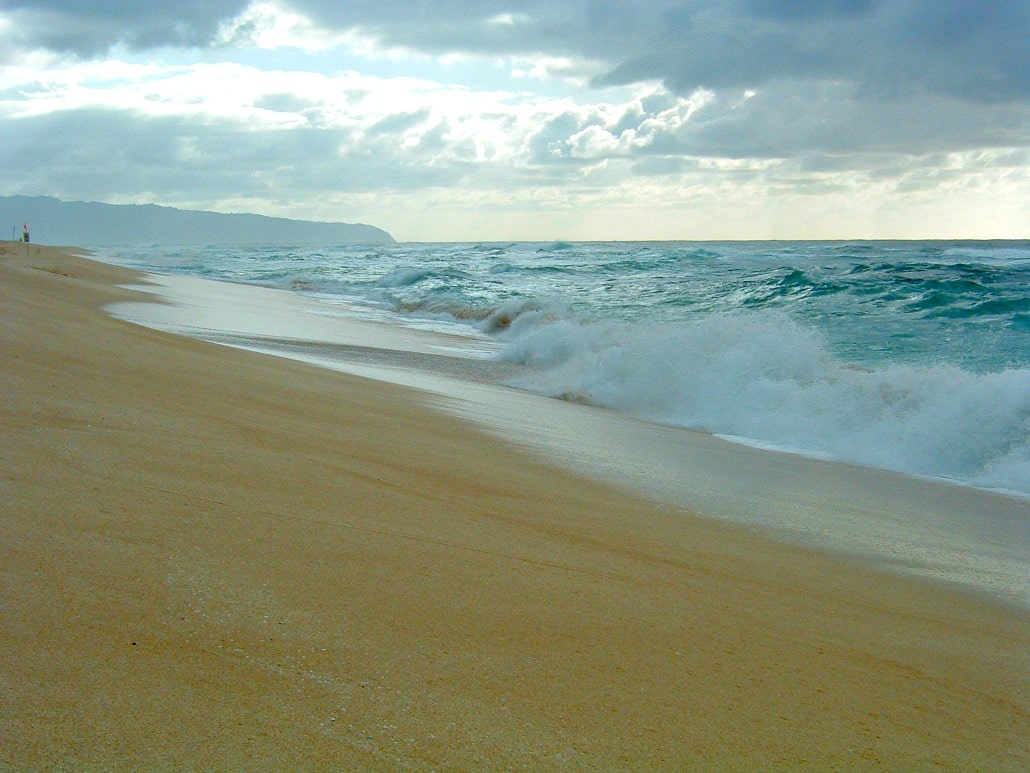 We were blessed to find this stunning sea turtle sunning himself on the beach. I just can't get enough of these kinds of things. My heart is so full just looking back at this photo.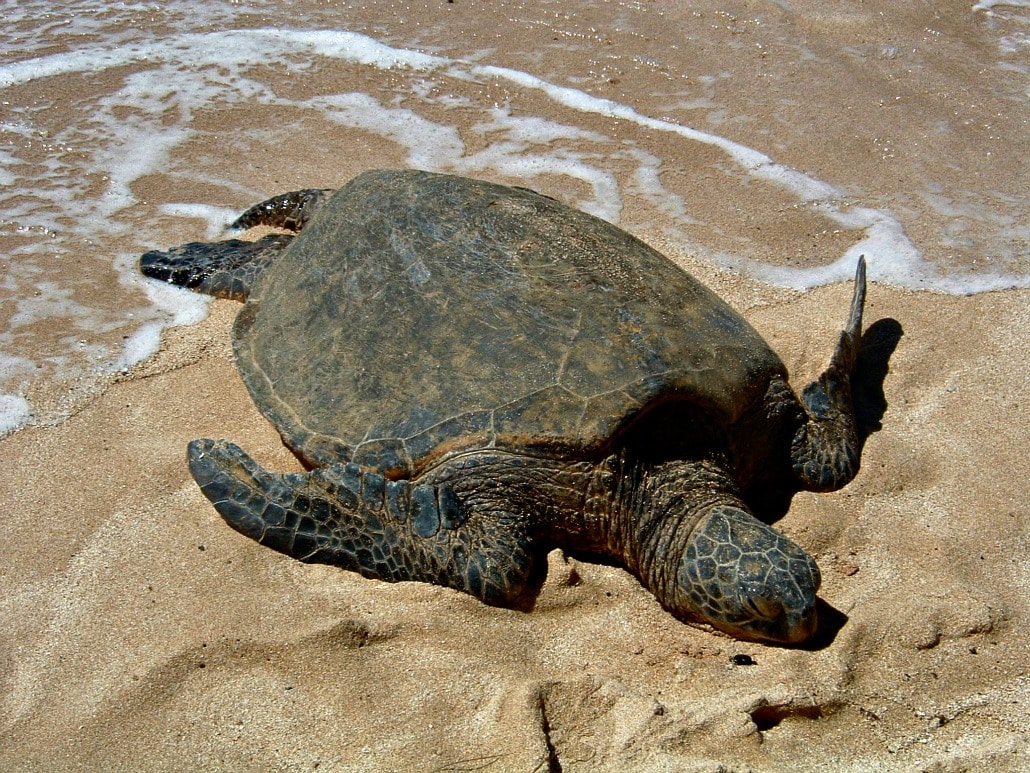 A visit to Oahu is not complete without a visit to the best shrimp truck on the Island, the Shrimp Shack. You can usually find them parked near the red Ching's convenience store on the East coast of Oahu. The food here is exquisite! I love the coconut shrimp and the pan-fried shrimp.