My husband and I absolutely love finding fun projects that we can do together, just the two of us. A few months ago we decided to cancel DirecTV which left us with an obsolete satellite dish mounted to a steel post in our front yard. We removed the dish from the post and then needed to decide what to do with the post itself.
We could:
Dig around the base and saw off the post below ground, then cover it with dirt and never see it again.
Leave it alone and have an ugly post to stare at.
Mount a bird feeder on top of it.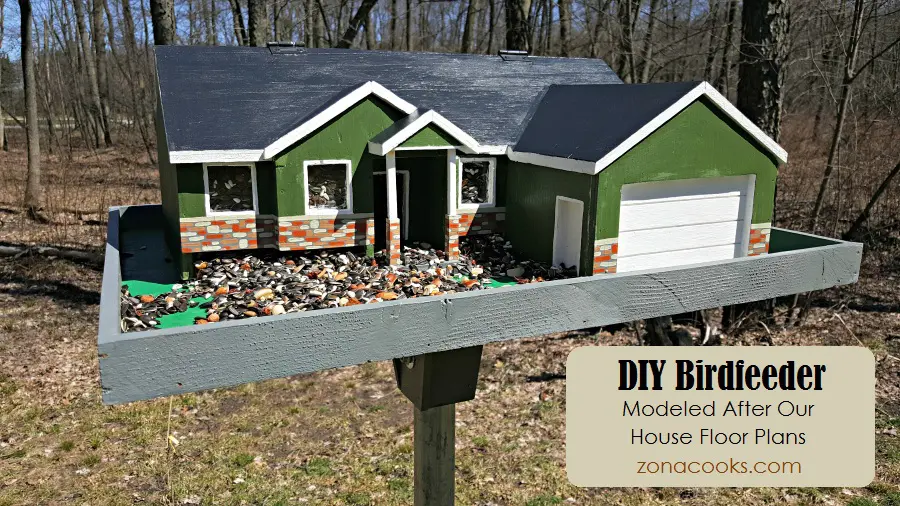 Number 3 it is! We start brain storming and I suggest the idea of making a custom feeder that looks just like our house. It is only a year and a half old and I still have the floor plans and elevation page. A picture of our real house can be seen if you scroll all the way to the bottom of this page.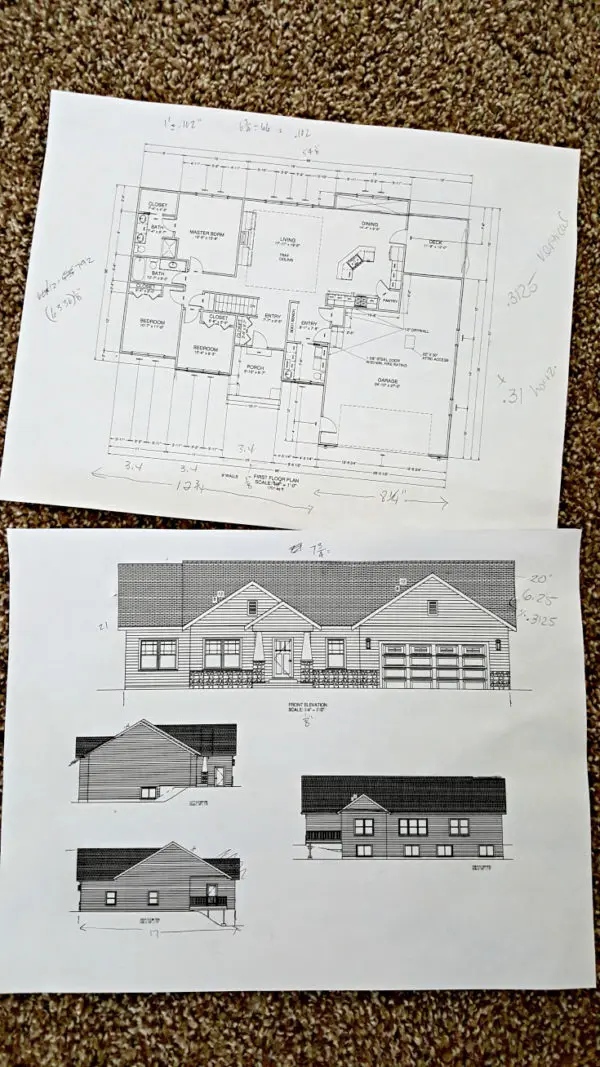 This isn't technically a "How To" tutorial so I will just explain how we did it. Now, neither of is us a math wiz and we needed to figure out what measurements to build the bird feeder at. I'm still not completely sure how we managed to get it figured out, but we have a finished product so it worked out in the end. We made a couple of small changes just to make it easier to build. For instance, the back of the bird feeder is a straight wall with no windows and you can see from the floor plan picture that our real house is a little different from that.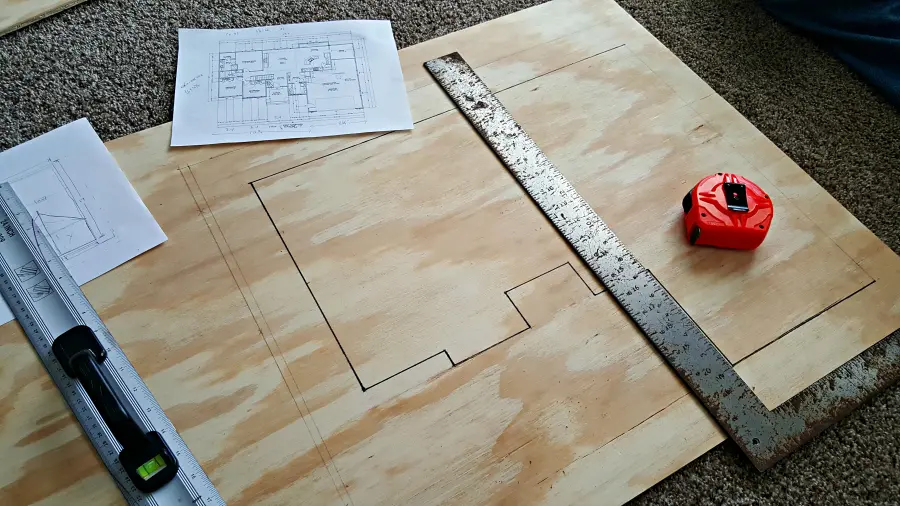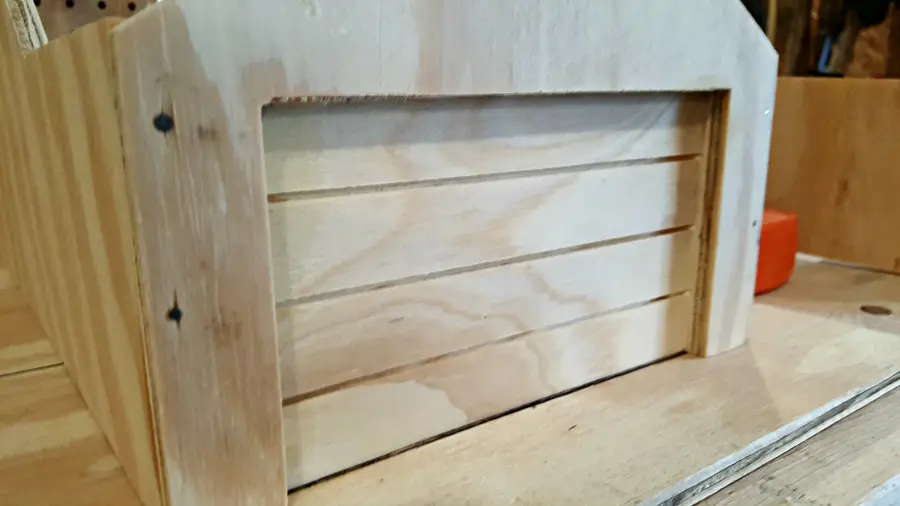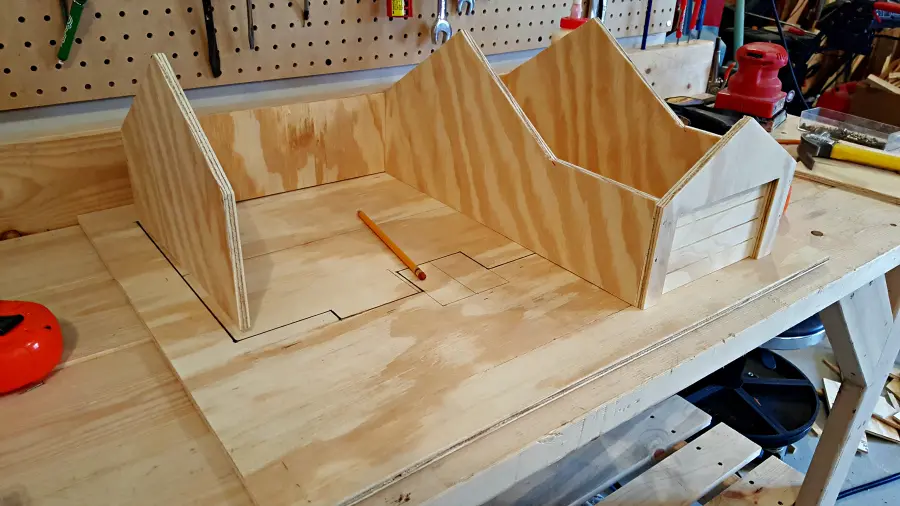 We built it out of 3/8 inch plywood. We bought way more than we needed and ended up with more throw away pieces than usable ones because we aren't professional woodworkers either. We cut pieces which didn't always work and went back to the drawing board. But that's what makes projects so fun, right?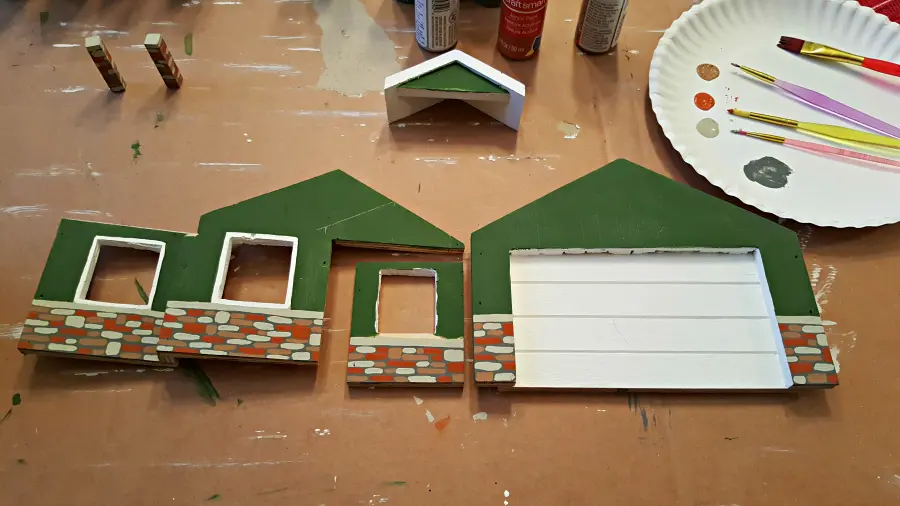 We cut out the windows and used Plexiglas to see the seed through them. We cut out the doors and placed inset doors for dimensional detail. The garage door has slats cut into it for effect also. Inside the house, a wall divides the garage area from the house area. We have a slanted floor added to the house side so the seeds can slide down and out to the front yard.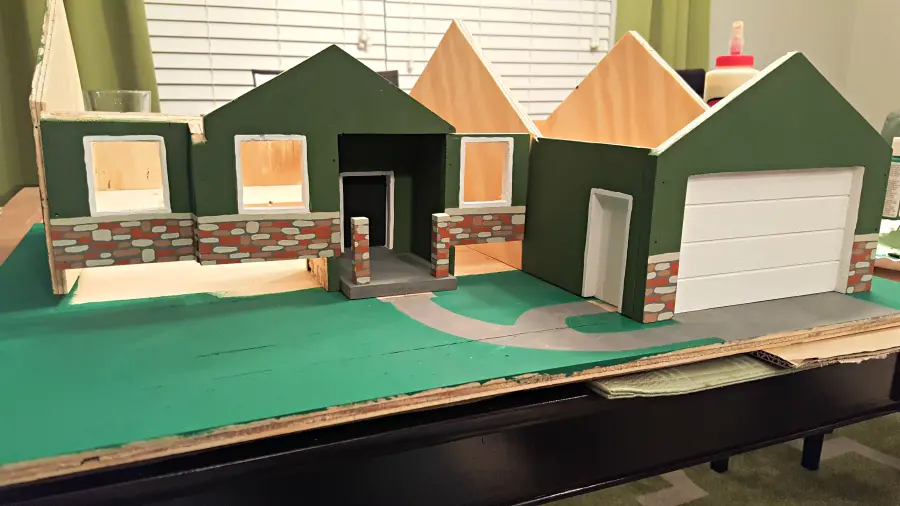 Then we painted, re-painted, and touched up the paint several times. We are also not artists. Remind me again why we chose this project? Ha!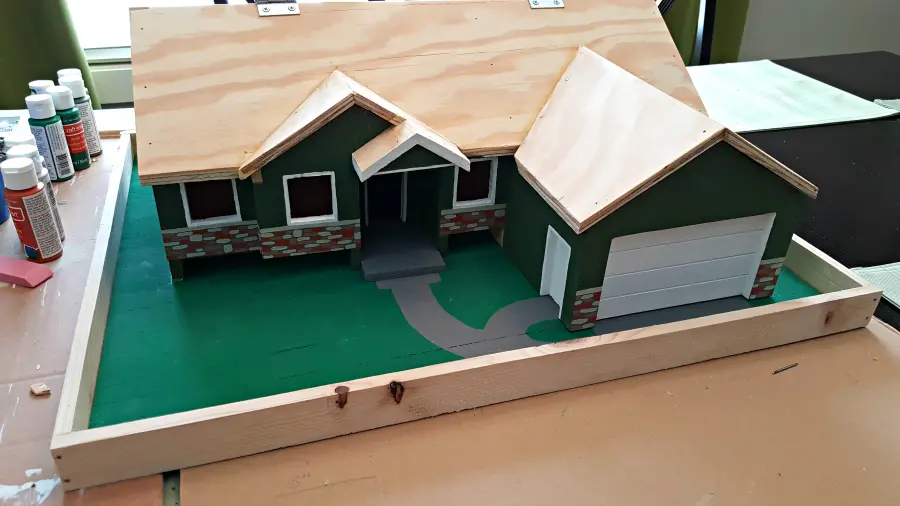 Check out the stacked stone detail, all free-hand painted by me. I'm tickled with how it turned out!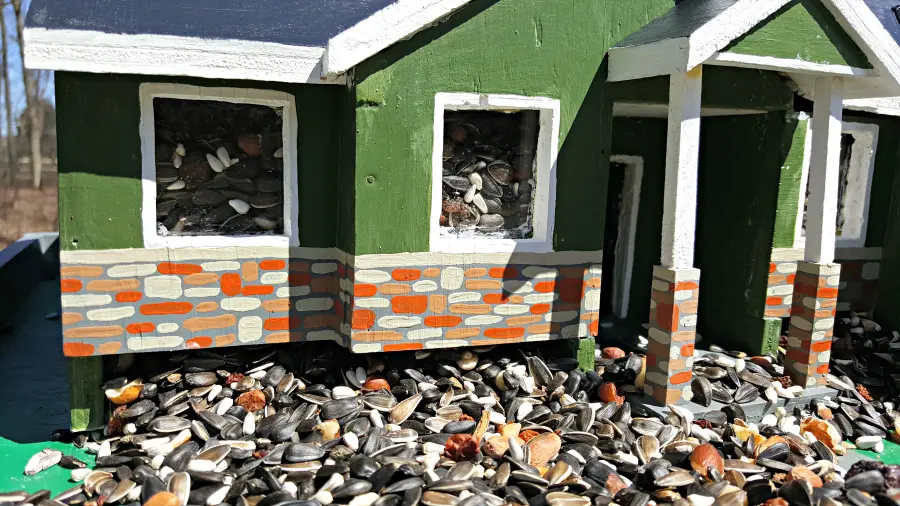 We left an inch of space open underneath the front of the house for seed to come out of, excluding the front porch space and garage space. There is a tray under the house with a lip built all the way around to keep seed in. We also added a box underneath for mounting to the pole with a lag bolt drilled through to keep the whole thing from spinning on the pole.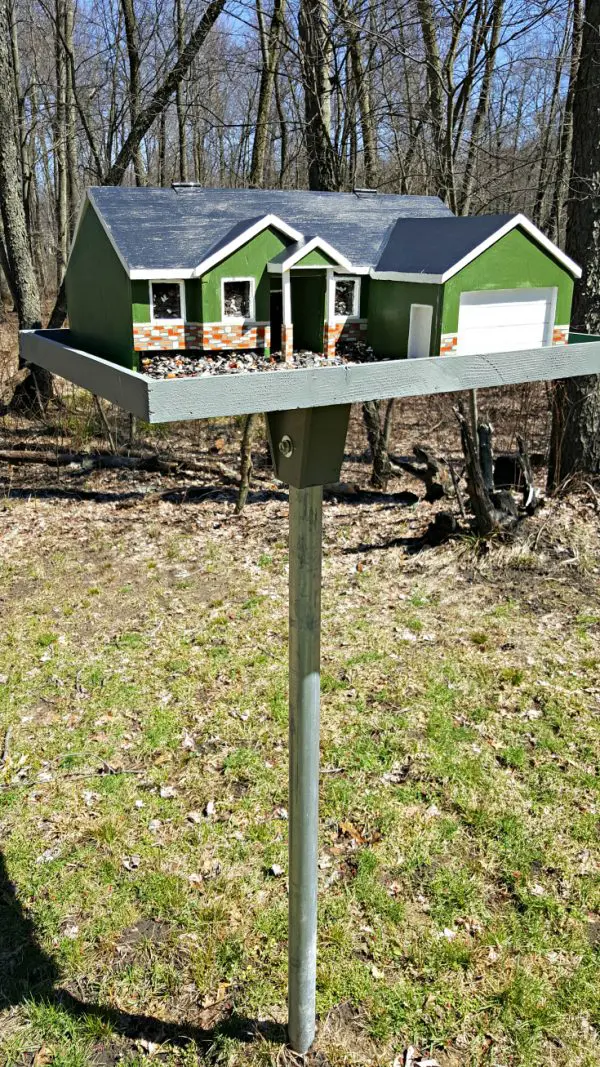 I am happy to report that lots of birds are using it already!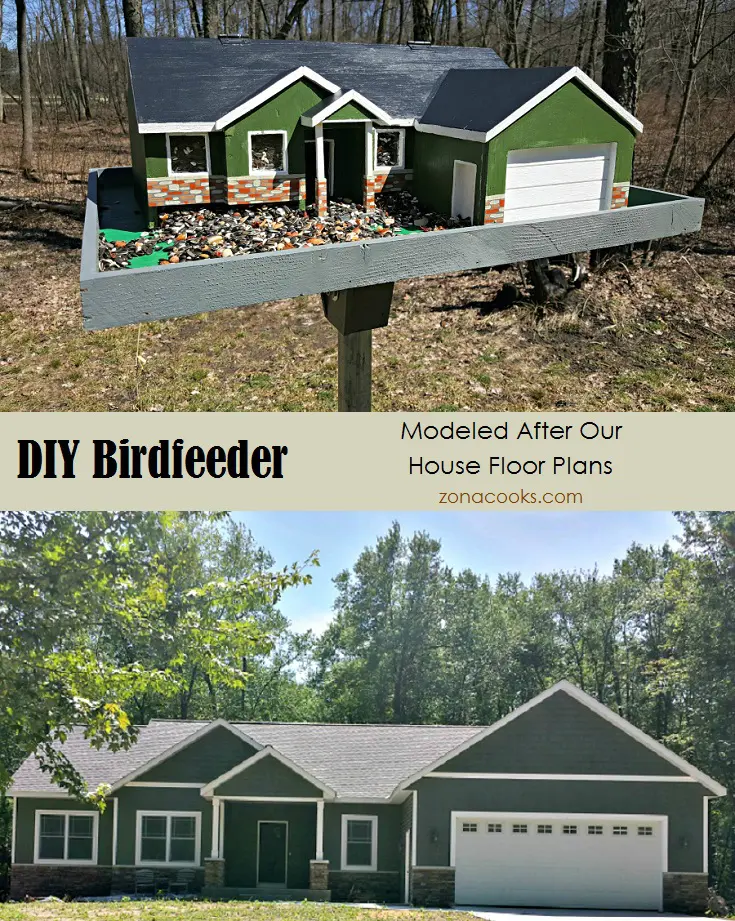 I have been searching for a year and I still haven't found him. Why is this taking so long? I think I will just have another look through the pictures of available choices. No, not that one, he's too old. Not that one, his face is too skinny. Sigh, will I ever find him? Maybe I'm just too picky.
In January of 2019 I was blessed to be able travel to Maui, Hawaii with my two sisters and my best friend. Best Girl's Trip Ever! This was my 4th trip back to Hawaii and my 2nd time going to Maui.
Oahu, Hawaii is incredibly beautiful with amazing scenery and lush vegetation but it can also be crowded on the popular beaches like Waikiki or the North Shore, and in the bigger cities, especially Honolulu.